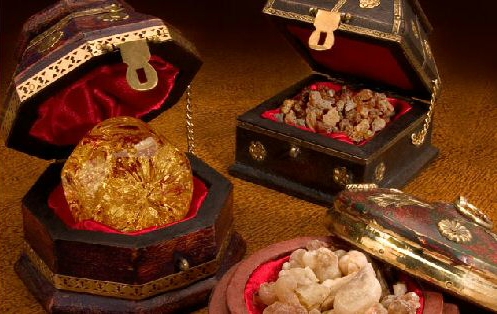 Just a portion from my talk for this Sunday, the full thing will be in the Ivy podcast next week, but meantime others may want to work with the idea here and expand it into a talk on its own?  
Matthew 2:11 says 'They opened their treasures and offered him gifts.'
They brought 3 kinds of gifts.
This is what we can bring to Jesus – everyone here. It's what he wants from you. When you've been on a long journey looking everywhere for truth maybe, and now you find Him and finally see that he is God's Son and your Saviour. Because there are many ways to Jesus and he is the One way to God.
What do you give him?
GOLD: The best of your possessions. The best of your money. Not your leftovers. The best – for the best. Put him first in your finances.
FRANKINCENSE: This was ceremonial, holy, the only incense permitted on the altar. So this is the best of your WORSHIP. No matter what anyone else thinks, you take all your crowns off before King Jesus off and you bow down low, and you stand up and you rejoice, you dance and shout and sing – as you give the BEST of your worship, in spirit and truth.
And finally MYRRH – this was as precious as gold by weight. People associate it with death because they used it in embalming, but this can also represent the best of your whole life. Not just living for yourself during your time here –However long that is, giving that to Jesus. Do we give him the best of our time?
Three great gifts you can give to Jesus this Christmas – the same as the wise ones gave;
The best of your treasure, gold.
The best of your love, frankincense.
The best of your time, myrrh.