(continuing my series of thoughts on this most vital area for ministry…) 
In 1948 Harold Laswell described the 'Magic Bullet' theory of communication. Communication = a process whereby a source transmits a message through some channel to a receiver. It's called the magic bullet theory because the sender shoots the message out of his brain into someone else's. The listener is passive in the experience.
Others modified the theory and included the idea of 'Feedback.' (How the listeners respond will have an effect on the sender). It seems really simple, and lots of us can think that's what communication is. Cause & effect.
I preach a message from the Bible, the most powerful text in the world, someone hears it and, 'Bingo!' (or maybe no more bingo, if you're preaching that gambling is wrong).
Message sent (cause) —– Received (effect). I deliver it, you get it.
But anyone who's ever done it knows there's a lot more to it than that isn't there? 'There's many a slip 'twixt ear and lip.' When you look out at people scratching, shifting, checking the time and yawning; the magic bullet isn't doing its job. Maybe the gun's misfiring, or the bullets are blanks?
Or perhaps its because you never took AIM?
Imagine walking through the woods and suddenly you hear the crack of a rifle, you hit the deck as branches snap around you. What the heck?!
Eventually you see there's a hunter (at least he'd call himself one) wandering around firing indiscriminately until finally, mercifully, he runs out of bullets: You ask him what on earth he's doing.
"Well, I know there are deer out here in these woods somewhere, I figured if I shoot out enough bullets in as many directions as poss, eventually I'll hit one."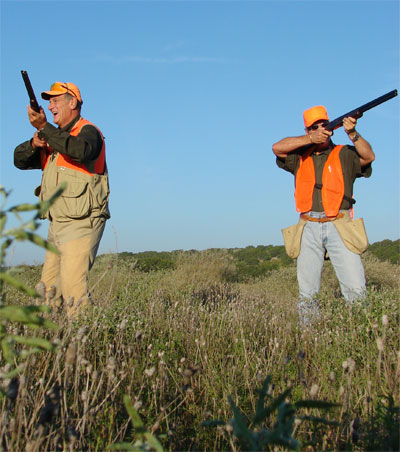 Ever heard preaching like that?  It makes you want to run for cover.
Probably my favourite recent Christian book on preaching would be Communicating for a change, by Andy Stanley.
He starts off the book with a parable of a truck driver who helps a preacher get better;
Lesson 1? Ask where you want to go. Preaching is like a journey; you go somewhere and end up somewhere. 'The question is do you end up where you wanted to – or just drive round willy-nilly?'
If you don't have a destination – you're just driving round! He suggests you DECIDE in advance where you're headed. In driving and in preaching a clear destination is VITAL.
If I just go on about various things I'm thinking or learning – it can be interesting (parts of it, to me at least).
I heard a Pastor once talk about 'Preaching the notices.' Don't take him literally! What he meant was there's a way for your sermons to drive the whole church forward – highlighting a value the church needs to have magnified or clarified (eg servanthood) or the vision of the church and a call to get moving or sustain momentum together…taking everyone on the journey with you where they discover truth together.
So, when you get up to speak – can you tell me the destination? Have you got clarity on that?
Ready to Aim? If not – you're Fired!