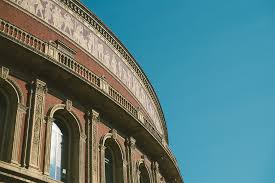 Notes from seminar at HTB Leadership Conference: 
Basic law of Christian prayer –
It is already there before you start.
When you realise this, you are praying
It's like breathing: with you always
When 17 his faith has come alive and he's trying to start to learn to pray
Started with 5 mins
Added 5 a day
About half an hour – it was wonderful
But then the house was empty
After a while his brothers spoiled it
So, he'd sit in a chair
Read
Get a word
Repeat it
But then a younger brother bangs on door
Now he's angry
And guilty
So he gives up
By the end of the week – he goes to confession, where he learned the lesson of his life about prayer
About a man who was imprisoned for years, yet surrounded by pain and noise, out of that – he learned to pray. The monk then told him:
'The test that a prayer is authentic is that you learn to turn it into prayer. Any scrap of wood is good fuel for the fire!'
Obstacles to prayer?
I'm stressed
Angry
Depressed
Noise
Well what if we prayed out of noise?
It's easy in a silent monastery
But now he's in Rome and the tourists come in with no regard that people are praying
So what if we transform the noise so you pray for the people? Anger
Jealousy
Does it have to stop you praying
No – express it to God
Why I am angry
With whom
Isn't that prayer? Say it to God.
Thank The Lord – it's prayer!
You find yourself now praying 100 times a day
Never think you have to overcome your frustration first! God is interested in all my feelings and thoughts; good and bad.
When is pain only pain
When is lust only list
When can hatred become a prayer?
Ps 140 tells us it can!
All our feelings are expressed in prayer.
The most poignant cry of pain heard on earth? 'my God, my God- why have you forsaken me?' This helps us turn anything into prayer
The ultimate secret of prayer is this:
MY GOD.
I direct it to him.
Risen, he is with us always.
In church, on the bus, in light, in the dark.