Privileged to host my friend Simon Guillebaud at Ivy last Sunday on a whistle stop tour from the poorest, most messed up country in the world.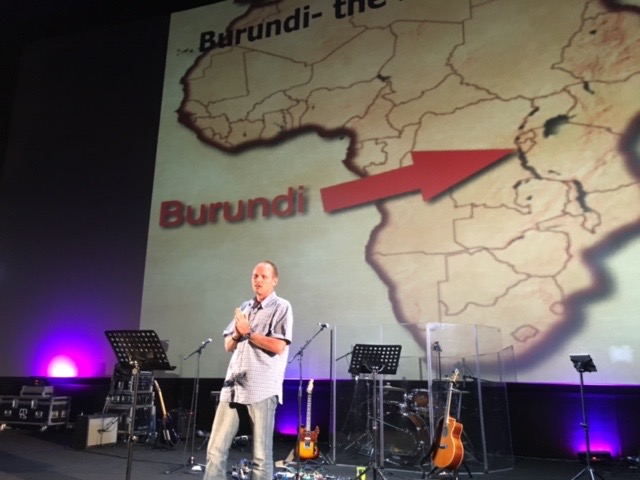 He spoke about how they put the fans on loudly in the house so the kids can't hear the shooting outside, and how he recently witnessed a mass shooting where many bullets were fired but thankfully only a few hit.
He then fired out 9 truths from the Bible in Deuteronomy 30. A number of them hit me! Which ones are on target for you today? Here are my notes, but I recommend you listen to the talk (and if Ivy podcasts are helping you, please could you take two minutes to write us a positive review to encourage others to listen too?)
Nine Things That Will Change Your Life
Will you choose;
1) Clarity – or Trust?
Trust is challenging for us. We want clarity. Let go of clarity to get trust. Trust him!
2) Obedience – or Disobedience?
Obedience means submitting ourselves to what God says, while your conscience is still tender to his voice.
3) Cynicism or Action?
Not optimism. The opposite of cynicism is not optimism, it's action coming from hope. Hope is a not a feeling it's a decision you choose!
4) Urgency or Apathy?
If there was a scale on that where would you be? Don't be late for the party like the five virgins were. Jesus is coming, nobody knows when- are you ready? Smith Wigglesworth, 'Live ready – don't get ready!'
5) Gratitude or Grumpiness?
The people moaned till they got manna and quail. Then they moaned about the manna and quail! Next time you're grumpy, find something to be thankful for instead.
6) Faith or Fear?
They were so quick to live from a place of fear. Our God has got big hands! Trust him! "We are immortal till God calls us home."
7) Comfort or Cross?
The Israelites didn't like it when their comfort was disturbed. There is a curse of comfort, where we try to conform our own particular 'comfortable' cross. But if you're going through hell, you'll find God is extremely close!
8) Relationship or Rules?
We've made this too transactional – to get a ticket to heaven. It's always been about relationship with God. Jesus already gave you an A! Live from that place of acceptance and you're unstoppable.
9) Life or Death? 
Choose life! (Watch the video about that on the video link on the page below).
Take a moment to pray for Simon now, and if you'd like to find out more about his ministry, go here.