They get used synonymously but there's a world of difference between being changed and being transformed. Change is doing new things because of external influences. Transformation is internal, when beliefs lead to a new way of being, even when the external pressure is no longer there.
Change is when I put on a coat because it got cold. Transformation is when a caterpillar gets its wings. There's no going back!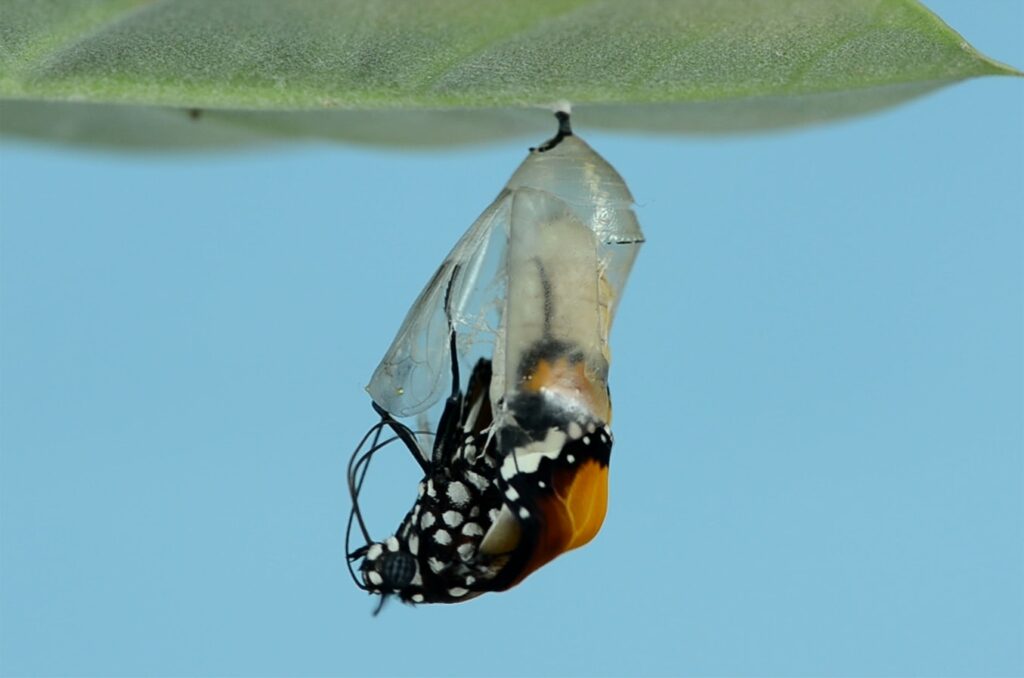 You don't need me to tell you the world has been changed this year (witness the drop in emissions) and in many ways perhaps is being transformed (the traffic sounds outside again make me doubt that's a transformation).
All around us the world is undoubtedly very different now than a year ago. But I have found changes we have to make because they are externally imposed are rarely truly transformative.
What about the Church?
The way we 'met' at Ivy today was very different than we used to. Has church been transformed? Or will it just endure change while it has to?
Some have done better at handling this change than others, but burying your head in the sand isn't much use in a sandstorm so everyone has had to look at the future and at least try to make it look as if they're thinking about some different scenarios to survive. That kind of thinking has been forced upon us. But if you only make changes because you have been forced to, let's not pretend you're a leader.
As in my previous blogs on this, I'm not saying God sent the current crisis. It's tragic to even think about the losses so many have gone through as a result of it. But I for one would hate to waste the pain and not grow through it, and when I read so much from fellow leaders in the church world writing ad nauseam about the 'new normal', I can't help wonder whether we will miss it – because we just want to go back to business as near normal as possible, as soon as we can.
Or… could we really seize the moment to do what I felt I heard the Lord say to me yesterday as I prayed: "Change the Church, to save the world."
So much has had to change already, but what have we lost in these days that wasn't working anyway that we could now transform?
What did we just start doing because necessity is the mother of invention that we now need to codify, invest in and constantly improve from here on in?
What was shown to be an old wineskin there's no point keeping, when new wine is being poured out in the nations?
The way I think forward into the future goes like this:
WHY, HOW, WHO?
WHY do we exist? What's the dream, the vision?
HOW do we do what we are here to do? What's the best way now, and next, to do it?
WHO are the best people to get the WHY done (by leading and serving in the HOWs)? – who do we need to recruit/release/retrain?
Here at Ivy we are determined to connect with people and call them to be disciples who make disciples for Jesus. That's how it all got started here in 1893, and when I first came for interview in 2008 I told the people in the church then that we would always be about launching lifeboats, not running a cruise ship for the benefit of those already onboard. The church said yes to that challenge – and have been as good as their word.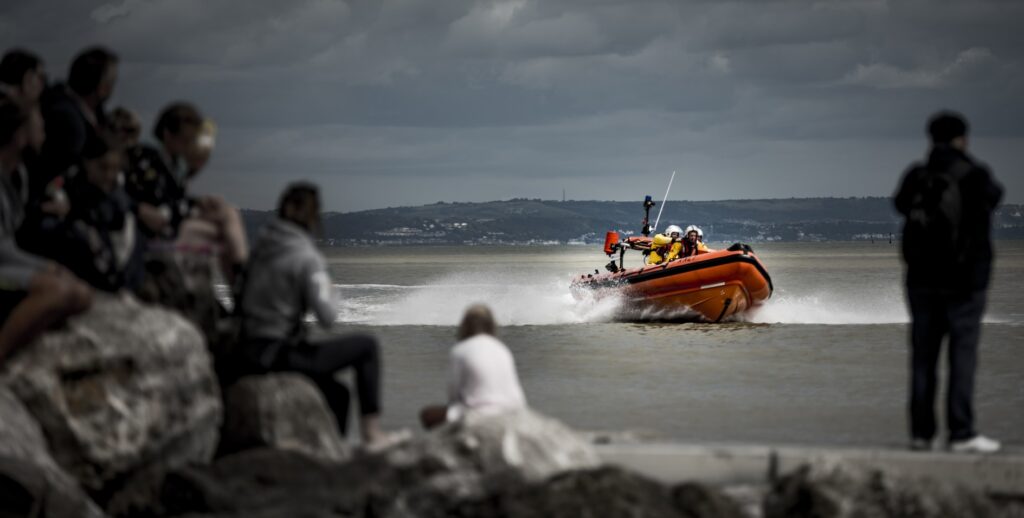 The WHY doesn't change. In fact as the world seems to get darker, more fearful and confusing – we have to get even clearer about the WHY.
About 10 years ago, we decided that meeting in the too-full old building on Barlow Moor Rd in Didsbury (as Ivy had been for over 100 years), was not a WHY. It was a HOW. There were more people to reach. So, we moved. You don't start a movement when you won't go anywhere.
Because of the WHY, we found another How. We moved to Gorton Monastery.
Then we moved to cinemas at the Trafford Centre, then Media City. Then we moved back to Didsbury – Cineworld, which seemed at first way too big with its 588 seat main screen, plus one more screen for the kids, but by God's grace that grew until we met in up to 5 screens.
And while there we started an Eden on Merseybank, and planted into a pub in Fallowfield to reach students, and into the Message building, and into The Fuse in Partington. Because of the WHY. People need Jesus. Launching lifeboats.
I think we had started to settle. God smiled. Of course He knew what was coming.
When Cineworld read the feature article on us in the Independent newspaper and saw how many people kept coming, they demanded that we pay three times what we were contracted to pay with them. So we prayed and realised that Cineworld was a HOW, not the WHY.
We said we'd fill up in the existing places we could already meet in, so we moved back into Ivy Didsbury, which became our central hub – the strategic spiritual importance of which has only been underlined by many words of prophecy. Some left for other churches, but many continued with Ivy and new people came as we overflowed out and filled up at Ivy Sharston, The Fuse, and (eventually) in Manchester Academy. All HOWs.
We went with a prompting from God to buy a piece of land in Cheadle Hulme, partnering with two sports clubs, a HOW to connect with a new community and be church in new ways. Who knows what importance owning our own big outdoor space like that could become in socially distant days..?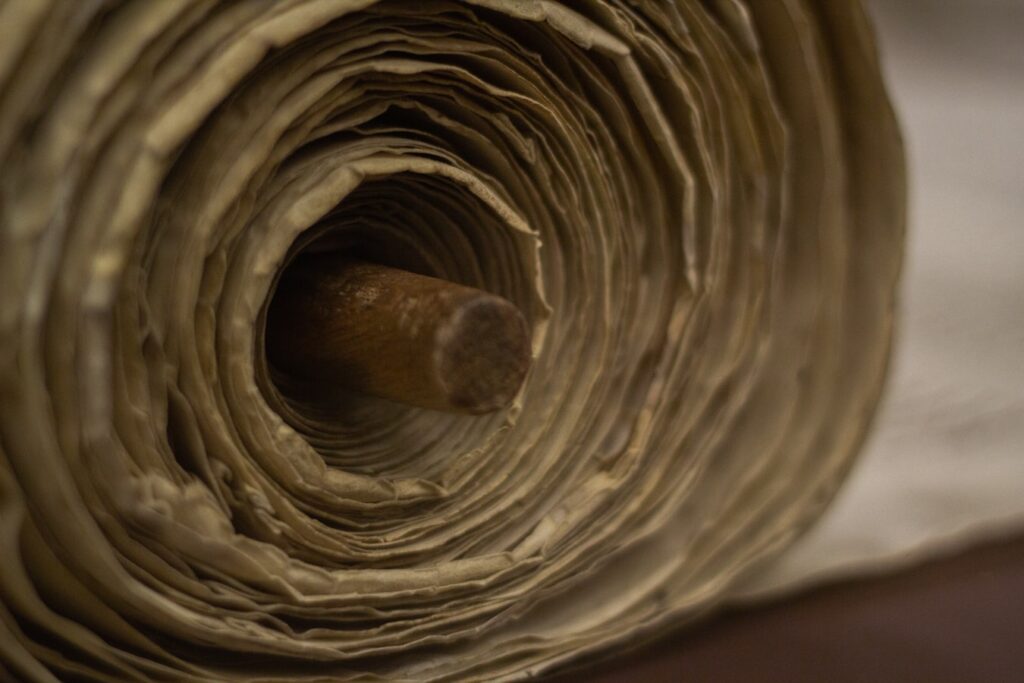 Over the years I've said God shows us the future as an unrolling scroll, where you may only see a line or two in front of you (because if he showed us more it would be so big we'd freak out and run away!) But as you do that thing in front of you, he unrolls it more.
'Life has to be lived forwards but can only be understood backwards' as Kierkegaard said, but much of our journey so far has been hinted at or prayerfully underlined with varying clarity from numerous prophetic words, enough to encourage us to remain bold and courageous and keep meeting in all these places and ways.
The truth is, we at Ivy have been used to sailing uncharted waters more than any church I have ever met!
This is why I love leading here. We've journeyed together not because we all met in one place, but because we share one purpose.
It's not always been easy, nothing great ever is. The last couple of years have seen more storms, struggles and spiritual battles than I have ever had to face before. I wanted to jump overboard myself if God would have let me, but those who have stayed aboard have not let the enemy stop us doing what the Lord keeps calling us into next.
Things started to settle down a little…
Then – Covid 19 hits.
It seems nobody foresaw this, but last year our LAUNCH event was entitled 'Go Viral' – where I looked specifically at how the early church started out as a viral movement, which met as disciples making disciples without 'church buildings' for hundreds of years – which also coincided with its fastest multiplicative growth.
So on the first Sunday when we could not meet in our buildings, we went online instead and I said if you were watching and willing to go all in for following Jesus Christ, to be his disciple, then we'd do all we could to help you lead the church that meets in your house – and that's not stopped.
I know so many are longing to go back and gather in those large groups again, I have that going on in me too – but we are not going to 'reopen' Ivy, because it never closed. Actually, we just expanded! We moved to hundreds of new premises – now meeting all around the world! Because the WHY did not change at all.
My friend Ness Wilson who leads Pioneer Network, this week shared with me from a note she sent to all their leaders words which I believe catches the zeitgeist: I pray we'll all get this too rather than miss the moment and what could and will be, by longing for and holding onto what was.
"Resist a pressure to rush back into buildings. The Government may say church buildings are open for prayer but that's not particularly the kind of churches that we are. Churches in other Nations that are opening up buildings for in person gatherings on a Sunday are doing so with social distancing, face masks, no kids work, no singing and people needing to register in advance to go! Perhaps unsurprisingly some are finding only 10% – 40% are returning.

As Pioneer, church has never been about the buildings we use, it's always been about the people. Many of us have found small groups have flourished in this season. Perhaps small groups gathering for food before or after live streaming and praying together might be a fruitful next step as the numbers who can meet up increase?

I think we all sense this is a time when God is pressing the re-boot button on the church's hard drive and perhaps we will miss what He wants to do if we go back too quickly to what is familiar. This may be the time that God wants us to re-imagine fulfilling His mission through the multiplication of smaller expressions or missional communities, rather than addition to large gatherings. A church will never reach its village, town or city if it stays in its buildings and simply adds to its Sunday attendance. "
For us at Ivy – meeting in buildings, worship styles and preferences, preaching methods, group meeting sizes, are all HOWS.
How about you? Maybe you want skinny jeans and smoke machines or surplices and incense. I don't think God's that bothered about any of it while so many of his kids are missing from home.
WHY matters most; and ours is helping people find their way back to God, by making disciples who make disciples.
If you want it even shorter, as I have prayed about this and looked with my fellow elders recently at how the missional DNA of Christ's Body here on earth operates in accordance with the picture given in Ephesians 4:11-16, I think we could summarise it like this:
Ivy exists to RELEASE GOD'S POWER THROUGH GOD'S PEOPLE.
If we do that, the more we transform the church to do that, the more God will use us to save the world. That's our WHY.
So HOW do we do that – NOW?
When the Pandemic hit, I think everyone at some point will have felt stuck in the headlights not knowing what to do. I read (and blogged about) something early on that said don't think of this like a blizzard that will soon blow over – the best it will be is a long winter season, and there's every chance it will be a mini ice age, where we emerge into a different landscape.
That's why I immediately pulled together a wider group of seasoned leaders internally to add to our eldership team to help us steer forward, I'm also grateful for connections around the world forged over the years through NewThing and LAUNCH so we don't have to work it all out by ourselves. There is wisdom in a multitude of counsellors. Boy do we need it!
As we were told to isolate, stay in to stay safe etc. the toilet roll ran out and the Grief cycle kicked in for me as it did for us all, the paralysing vortex with its predictable stages when something hits you out of nowhere;
Shock – denial, 'no way!' This can't be happening.
Anger – or frustration at best (no solutions there)
Bargaining – 'If only we did this, or that.'
Depression/ sadness/ give up?! (many businesses, organisations, churches even went into this mode and stuck there in passive resignation. This can lead to
Acceptance. Accept that it is what it is. But don't stay there.
There's another option, everybody has experienced loss here in some form – but the final stage of the grief cycle is Meaning. What does this mean – now? It's really an identity crisis. So from here, we can start to reinvent. Get creative. How it could be, make it better. Don't just 'make the best of it', make it what it's meant to be now, maybe what it could never have been before if this hadn't happened.
How can we go to the next level? Dream bigger than ever? Innovate. Find a way to get it done. If you have a big enough WHY you'll never run out of the HOWS. But you have to let go of the past to grab hold of the future.
Crisis creates breakthrough! Because that's when you try things you never tried before, maybe you thought of them but never dared try or even voice them out loud because they just seemed too radical. That's where new opportunity and openings are. Crazy people blend in better in crazy times.
The temptation now more than ever, will be to just hold on a little longer to all the old Hows, to go back to them, to work out how to make them work like before – whether they worked or not – or work them harder in the hope that one day they will.
What is church to you? The way the world sees church is very different to what the kingdom says Church is. I see the real church on the rise, not in retreat in these days. Jesus said the gates of hell will not prevail against the church he builds, so if hell's prevailing, something's failing – but it won't be Him or His church. So I'd better ask him to transform mine so it's like his again.
I don't think it's malicious when the government outline their plans for churches reopening when all they can envisage to allow is based on what public school chapel was for them. They say you can open the building, someone can come in and quietly say a private prayer, maybe light a candle – but not sing. You might wake someone up.
There are churches where that's all that happens anyway; open for an hour the odd Sunday of the month to watch a priest do some holy things, go to church (if you like that kind of thing), put your pound on a plate at the back to keep the roof from leaking.
But that's not the church I see when I read the Bible. I see GOD'S PEOPLE RELEASING GOD'S POWER. I want to keep on being transformed into that changing church- to save the world. I'll try any HOW, to fulfil His WHY. How about you?
WHO'S A WHO? YOU?
I'm going to pull together a few more WHOs to help me as I think and pray in the weeks ahead about the HOWs we need next, to fulfil the unchanging WHY.
I'm doing so because I want to get even more innovative, pioneering, entrepreneurial thinking in the mix to help us learn how to see God's people releasing God's power whatever happens next. If you have ideas about that (practical ideas about HOW we are meant to BE the church now and next) please comment. I will read them all.
This could get messy – but LIFE is! I want us to dream again, bigger than ever because we can't have a vision for church bigger than God's plan to save the world. I'm desperate to hear from heaven right now because I just KNOW something BIG is happening, God is doing a New Thing, and we're right in the middle of it.
Corona Virus may have changed the world, but GOD wants to transform the church – to save the world, and I am grateful to be alive to see it happen!
Because of the ever more VUCA (Voliatile, Uncertain, Complex, Ambiguous) environment and landscape, I know we will have to move forward according to the compass of our God given vision, rather than rely on any old maps.
From here on in, we must start to draw the new maps in pencil, with 'God willing' written all over them (James 4:13). But we must put some next steps in place. Short and medium term goals are all it's sensible to take as we zig to here and zag from there into the rest of the year, because something tomorrow could change our options again.
Christian leadership is not actually hard. Don't let them fool you. You just do what God tells you and keep moving forward. The scary thing is not everyone likes it, in fact some will hate it (even may hate you for it) which leads to the cause of the greatest failing of Christian leadership – losing your nerve because of what people will say, and not doing what God says. It's not fear of failure that usually stops us, it's fear of people seeing us fail that won't even let us get started.
My confidence to press forward comes not because I am brave, but because looking back I know my God is always with us, and never closer than when we move. That has been underlined greatly in my daily readings this week – I have never resonated quite so much with God's charge that I read over and over given to Joshua, in Deuteronomy and again and again in the book that bears his name as he got ready to move from what was, to what would be and the Lord said:
"Moses my servant is dead. Now then, you and all these people, get ready to cross the Jordan River into the land I am about to give to them…I will give you every place where you set your foot, as I promised… No one will be able to stand against you all the days of your life…I will never leave you nor forsake you. Be strong and courageous, because you will lead these people to inherit the land I swore to their ancestors to give them.
Be strong and very courageous. Be careful to obey all the law my servant Moses gave you; do not turn from it to the right or to the left, that you may be successful wherever you go. Keep this Book of the Law always on your lips; meditate on it day and night, so that you may be careful to do everything written in it. Then you will be prosperous and successful. Have I not commanded you? Be strong and courageous. Do not be afraid; do not be discouraged, for the Lord your God will be with you wherever you go."