Wednesday is my day off. I love Wednesday. This week I dropped my wife at work at the hospital and then thought I'd call in at one of my favourite local places to eat a socially distant but healthy breakfast, drink a coffee, and read a novel. I was especially keen because the Chancellor has told us to 'help out by eating out' which is my kind of patriotic act. He incentivised this by effectively making my breakfast and coffee half price through August. Win/win.
I won't name the place but I am regular and know the guy who runs it so I said Hi and then said with a smile, 'Can't wait for the half price deal!' His response?
"I'VE NOT GOT ROUND TO IT YET."
Those are seven words that will put you out of business, right there.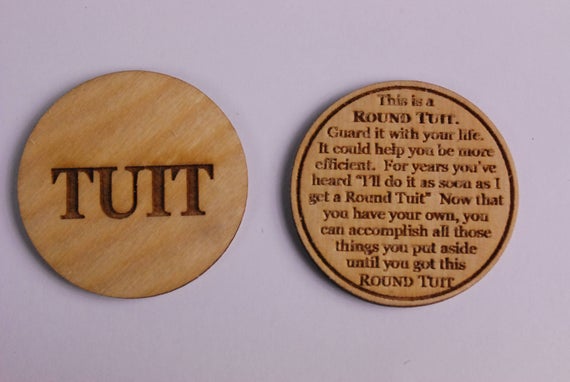 Now this is of course your classic first world problem. I can make breakfast myself. I am actually very good at breakfast. Their coffee is okay, not great to be honest but it's the being out and about that makes it worth paying for. I could have:
Gone home and made a fabulous Flahavan's porridge with blueberries, honey and cinnamon. Anything else isn't porridge.
Stayed and said nothing but felt fed up.
Another option came to mind.
I said, "Well… XXXXXX just down the block are doing it…" and started to head toward the door.
His eyes widened, "Oh okay yes I need to get round to sorting this out with my accountant (the very definition of 'not my problem'), I haven't got round to registering or whatever it is you need to do yet, but I'll give it you half price anyway.'
Winner. For me anyway, I don't know if he 'got round to it' for anyone else.
Half way through my breakfast he came over with the bad news (for me) though he seemed happy to deliver it. "The scheme only works Monday to Wednesday."
"It's Wednesday." I said, and got back to Chris Ryan. I drank the coffee slow. I had another before I left. Paying half price was glorious.
But the next day on a NewThing coaching/ connection call with some church leaders I related the story as an example because we were discussing churches opening.
Let's be clear. I read in the FT today about how many small businesses are fearful for their future right now. I trust God but I also know churches close – the seven Jesus wrote to in Revelation no longer have services – and that will happen/is happening now.
I don't think many churches which do survive will open like they used to, for a long long time, if ever. Some that are now opening like they used to are only doing so because they had very few people coming anyway and you can be socially distant quite easily in an empty building.
I even think that in many ways as I have written before, rather than just bring change we go back from eventually, Covid-19 has often accelerated necessary change toward transformations we should have made years ago if we were going to move away from delivering religious goods and services for an hour on Sundays toward disciple-making which is actually the business we are meant to be in according to the Boss.
But here's the check I have on simply saying, 'Let's go online and that's it because Jesus has left the building.'
Even though we have more people engaging with us than ever. Even though people from all over the UK are becoming Christians on Ivy's Alpha Course (a bunch of them did this week – whoop!). Even though I think we are doing online really well and a recent survey we did here showed that people feel the same way for the most part (you can't please everyone). Even though we have many plans to do online even better:
I also think much of what we have done as churches for years has not been good at teaching people to be 'self feeders' on the Word of God. Nor dare I say it have our worship styles, settings and indeed songs been helpful to prepare people to engage as a worshipper of Christ without a whole bunch of key changes and unless the worship leader gees you up in atmospheres enhanced by smoke machines for 13 minutes before the offering. (For a bit of fun on that – check out Random Action Verb Church)
Here's why we have to get around to it and do what we can do when and how we can.
People miss seeing one another. A lot. People may not even miss our church, but they are missing seeing their friends in 3D. This week when lockdown 2 was announced here in Manchester it felt like a real kick in the teeth because we were ready to push go on a number of ways to increase those possibilities to actually meet and not give up that habit.
So I don't want to encourage us to do what we can't do. I will restrict my own freedom for the safety of others and put a mask on even though I'm not sold on the idea that it helps and I feel like I'm going to be arrested as a bandit.
But we can't just 'not get around to it.' Businesses that think like that go out of business. Why should churches get a pass?
We shouldn't do what we shouldn't do. But we must do what we can do.
We can't do everything, but we should do everything we can do, and not put it off until we can't do it, so people don't just fall away. When Lockdown One happened and you could only exercise for an hour, I was out for that hour. I will do everything I can do, one day at a time.
So leaders should plan and do the work to yes, stay online if you're doing it well and it's working, and meet in prayer triplets, small groups etc as we can – but also let's pray, plan and prepare for the best ways to use the buildings and spaces and opportunities God makes available to us safely, to help people who are helped by that and miss being together in worship. Watch the Ivy website for ways that will happen here.
And please subscribe to my blog if you found this helpful and my new podcast Future Church for more!