Recently in response to sincere questions from members about how, where and when we will meet in future, I replied that the only real certainty I have about tomorrow and the rest of the year, is that God will still be on the throne of the universe.
But any leader will know the tension headache, the tightening neck and shoulders that come along with continued uncertainty when because we love people we would really want to be able to give them the reassurances we all crave.
WHAT'S THE ROADMAP?
People are asking for a 'roadmap,' when the best I can give usually is some limited directions to the end of the street, and a warning there are potholes, flash floods, dogs running loose and unexpected roadworks!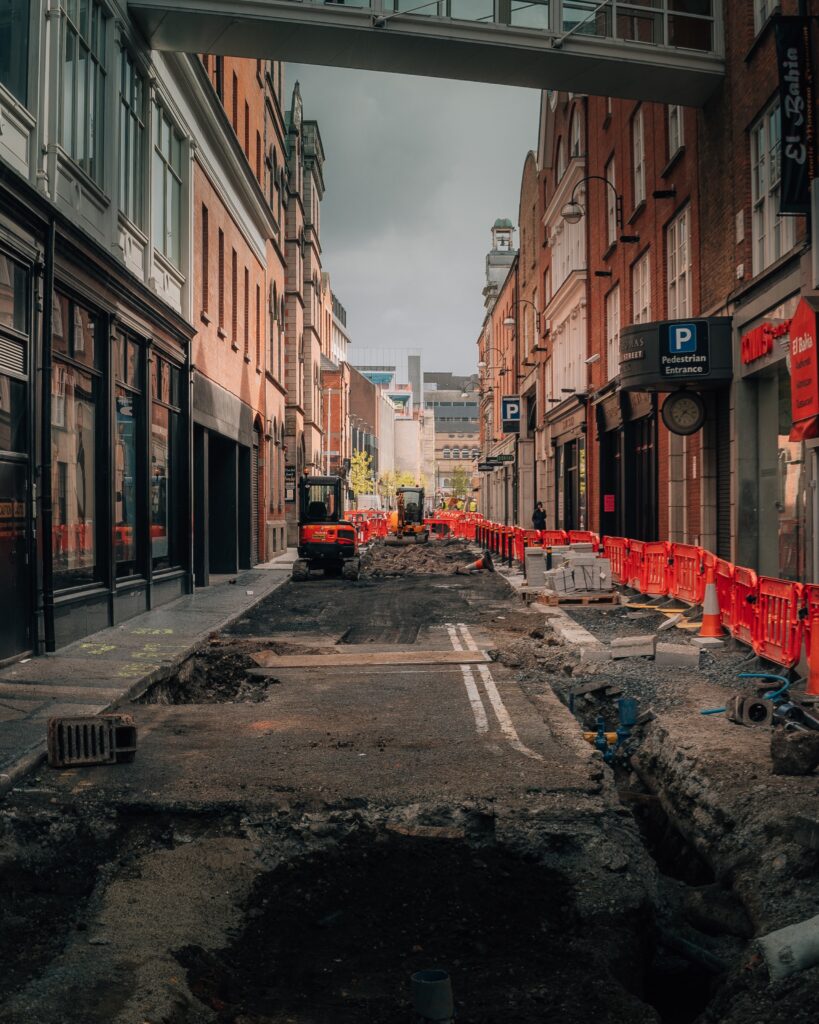 We in the north west of England have endured more and longer than most, well over a year mostly in the dark – with the promised lights at the end of the tunnel usually being extinguished, dimmed or postponed. I'd only slightly dared hope that summer might really mean for a while we can hug in church, before news from nearby Bolton made me less certain again.
THE PEOPLE WILL MAKE A LIAR OUT OF A LEADER
I remember years ago hearing Erwin McManus say 'The people will make a liar out of a leader' – if you cave into that pressure to say something they want to hear, even though God's not told you anything about it.
He said instead that we as leaders are more like the blind man leaving the pool where he was sitting, but now moving forward with spitty mud cakes still smearing his face as he stumbles on in the direction he knows Jesus sent him.
THE UNROLLING SCROLL
Over 12 years ago when I came to lead Ivy, I said I feel the way God tends to guide us is not actually by rolling out the whole map of what he wants and has for us (it's so big and great I'd probably run a mile) but instead he gives us an scroll, with just a few lines visible. As we focus on obedience to do that, next time we look, he unrolled another line or two.
Since the pandemic restrictions kicked in our church has gone from meeting in multiple sites to one geographic location being available from which we have reached thousands of new people by taking our services online, Every day except Saturday since, we've put out other faith strengthening discipleship messages on Facebook to equip people to be the church that meets in their home, while continuing to grow in home groups and back to back Alpha Courses.
Naturally as we all long to see one another face to face 'like we used to,' and whenever and however we could, we have met in 3D. The Youth work has had less restrictions and it's thriving, Mums with babies have met throughout as children's work continued to adapt, and while home groups have grown and new ones been added, many people who love the church and long for that fellowship again are asking, "What's next?" and some of them do come to what we now put on, though it seems from actual physical attendance the majority are not yet comfortable to do so.
I know this is not just an Ivy problem!
I met with some leaders of a church this week whose people have only been able to meet online since March 2020. They're desperate for face to face meetings, but finding buildings is difficult for them, they used to be in a school.
People have said, "We should just meet in places we used to, like we did," but we know those places have changed, and leadership has changed, and before we could 'go back,' teams would need to be formed, leaders and volunteers recruited – nothing just happens.
We looked to hire one big place we used to meet in for our 'All Together" events, and while of course they'd take the thousands of pounds it would cost us to do so, they're very nervous of having people in the place until perhaps October, where they said they might allow up to 60 people!
I know of other churches which have resumed face to face as they used to, and they can, because nothing much changed. They haven't grown, didn't do much online, but the same people sit in the same old seats – now masked and socially distant so maybe you now come every three weeks, having booked in.
Other churches with very large spaces are now seeing an influx (including some from other churches) as they restart (for now), but to cope with guidelines and demand they're running multiple services on a Sunday, with its own demands of the machinery, bands, and multiple volunteer and staff teams – and the concomitant danger of creating a consumeristic mindset for those who make use of those 'services' for now.
To sum up, places and people are all different, comfortable or uncomfortable with different scenarios to enable them to gather. There's no right or wrong, and for sure no one size will fit all – especially for us ay Ivy where we have many hundreds connecting in our community, and space for 30 plus team in the main building on Sunday, where in that space alone we used to have two services for hundreds of people and thriving kids work.
I don't want you to think I see this as all negative by the way! It's exciting to me, because as people have not been able to meet and reach out in ways they used to, the Holy Spirit's genius has been at work to help many of us reach out way more boldly, to many more people than we ever did.
Like everything else in the world these days, the vast majority check us out online first, but then turn up for community somewhere or another. That is happening now at Ivy and we shuffle up to make room for them gladly. Recent weeks the physical gatherings I have been part of have been made up of mostly of new people, coming from a variety of nations – it's amazing what God is doing!
Now when God wants to speak to me, he usually guides me through regular study of his Word. Just as I regularly read my Bible every day (for over 25 years I have always done some version of "Bible In A Year"), he will highlight something inside me and say, "This. This is for you. This is for now."
This week it happened again, out of the blue, as I followed my reading plan; I began to think he may have shown me a glimpse of his three year plan.
THE THREE YEAR PLAN
When I first read it, I got excited and highlighted the passage, but it's good to get confirmation. I say plan, but I felt like this is less to give us the detail of everything we need to do, and more about the direction he's taking us amid the changes we'll keep on making and adjusting to as we tack our way forward with him. It was something to give faith as I wrote it in my journal – that three years from now I'd look back and say 'Wow. That's what the Lord did!" But I couldn't shake either that I should share it with you because maybe you'll resonate?
THREE YEARS FROM NOW…
Thursday morning's first reading was 2 Kings 19.
King Hezekiah is in Jerusalem, surrounded by enemies, in lockdown. Fear all around, the enemy at the gates keeping the people in constant suspense and worry sends a message from Sennacherib king of Assyria. 'Your god cannot deliver you any more than any other of the nations I have conquered!'
What do you do? Godly king Hezekiah took the letter to the temple – and spread it out before the Lord. He prays to Yahweh in effect, 'You're not a little 'g' god like all those others. please LORD, deliver us!'
Isaiah arrives, first with a prophecy for Assyria's king, "Because of your insolence, I'm going to put a hook in your nose and pull you right back where you came from!"
Then he turns to Hezekiah, 'This will be a sign for you…"
Now as I read, I'm highlighting this. Kind of holding my breath. Could this be what the next three years will look like? Right now, lockdown has decimated so much ministry, but new things have been springing up in the dry ground. Too many exciting things for me to list, but including new opportunities at Cheadle Hulme, and at the Message Community Grocery.
Many of God's people who used to 'come to church' are now being church in the places where they live and move and have their being and seeing how God is right there with them.
Is this year the time to notice and closely examine and encourage what's now springing up?
More than anything, this requires the Christian virtue, the spiritual fruit, of PATIENCE.
I'm like you, I want the year three fruit NOW. I don't want to wait three years! Before Covid, we were in year three territory: planting and sprouting, fruiting and shooting all over. But everything that had grown and was stopped, didn't come out of nowhere.
I remembered that it all, always, started small somewhere. Ivy Academy didn't start in Academy but in Starbucks Fallowfield. The Fuse started with just a few families, Ivy Sharston started with a handful of people on a Sunday afternoon helping disciple people coming through the Message Enterprise Centre. Even Ivy Didsbury started as a house group as we often celebrate!
Something small sprang up, then, over time, it grew, and multiplied, and bore fruit. All our previous sites started as 'micro churches.'
Could it be that we won't even start to see the fruit of some of what God is doing now until 2022? As roots are formed below, through prayer and hard work and pushing on?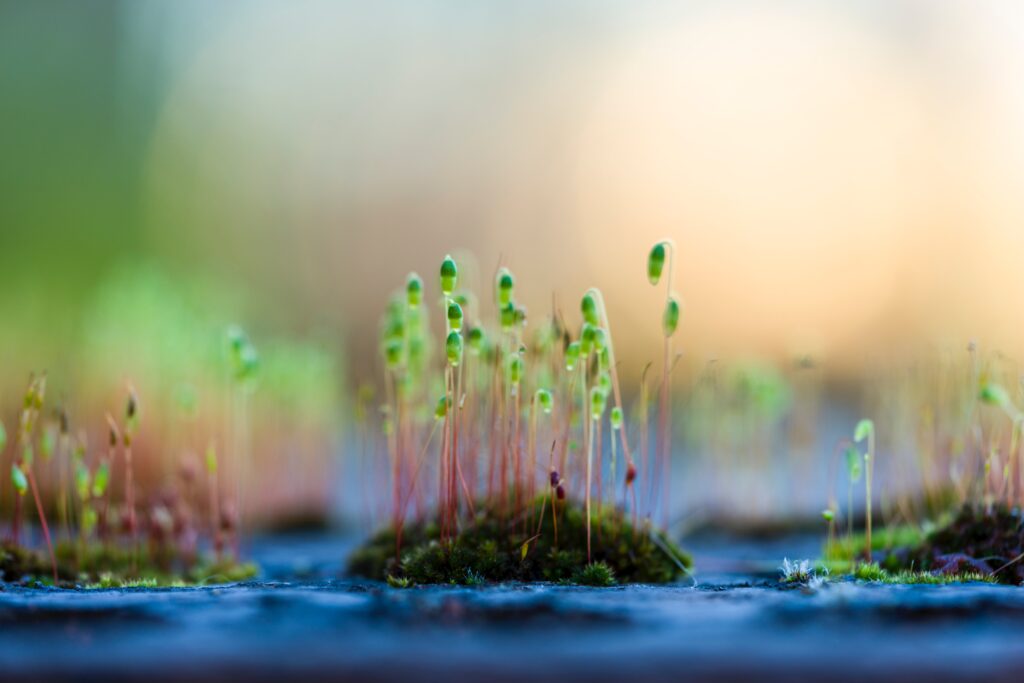 Because next year, 2022, they will see even more spring up from what God has already done here, in unexpected ways and people and places, including the plans for us to be part of Festival Manchester.
And if that's just the beginning, what new wine will pour out, and what great harvest will come, and how many vineyards will be planted – as we sow and reap in 2023?!
I didn't want to get too excited (that would never do!) so I did say "Wow" but then just carried on to my next scheduled reading in the daily plan. Out of all the 1180 chapters in the Bible it 'just happened' that day to be Isaiah 36.
Jerusalem is in lockdown, Assyria's army threaten and bluster outside. My next reading? Isaiah 37. Which is a carbon copy, word for word of 2 Kings 19 (of course I have read both before, but never on the same day!). Joseph told Pharaoh when God shows you something twice it's because it's firmly established!
So Hezekiah, needing wisdom and comfort for the people, tears his clothes, then takes the letter and spreads it out in prayer. God speaks. "Because you have prayed to me.. I've put a hook in the enemy's nose – he's outta here! Meantime…"
So to that, by faith, I said…
"YES LORD! Unless you return before or take me to be with you where it is better by far, may I see this and serve you wholeheartedly believing that those who sow in tears will reap in joy and a great harvest will soon be here!"
How about you?