As I'm preparing for another Ivy wedding, looking at their chosen reading from Ephesians 3, I  just read this, by Francis Chan –  on GETTING the love of God.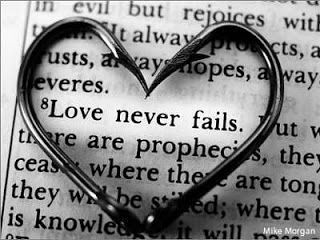 Let me ask you: How much do you think God the Father loves his Son? Try to imagine that. How much does God the Father love Jesus? It'd be a pretty perfect love, right? That's why John 15:9 is a difficult passage for some of us to embrace. In John 15:9 Jesus says, "Just as the Father has loved me, so have I loved you. Now remain in my love."
Did you catch that: Just as? In so much as, in the same way as the Father loves you, Jesus, that's how much you love me? Come on. Shouldn't the verse read, "Just as the Father has loved me, cut that in half, or a third, and that's how much he loves you." That's the way it feels sometimes, right?
Some of you get the love of God, and praise God for that. I'm so grateful for you, and I learn from you. But some of you struggle like I do in believing that verse and say, "No way. That much? As much as the Father loves you, that's what you think of me?"
That's why that knowledge can't come from working to attain it. I can't just study enough and know it. I can't check it off on an exam. Something has to happen through the power of the Holy Spirit in order for me to understand that love.
Many of you talk to me and say, "How can I help my husband or wife or friend understand the love of God?" Well, you can't. You can't make someone else fall in love. But unlike a physical relationship, in this one you can actually pray like Paul does (in Ephesians 3) and get on your knees on behalf of that person.