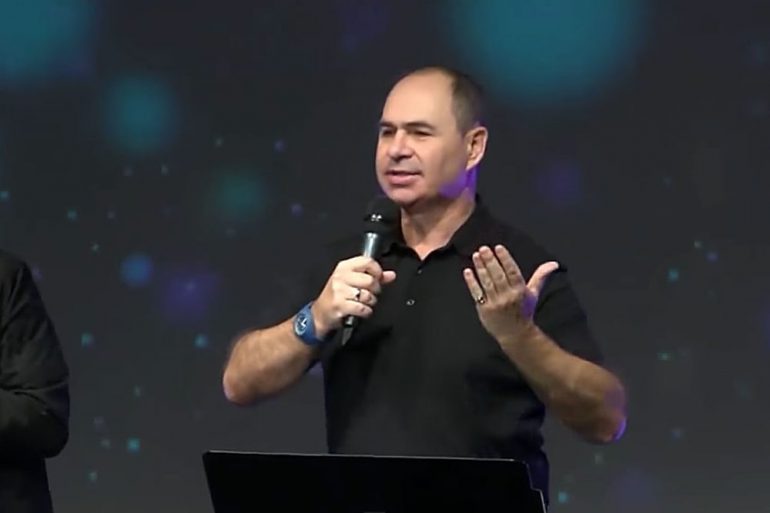 Rod went there from Australia because his wife had a 'tsunami vision,' a big wave coming. Tsunami is a Japanese word. Went there for a holiday. Found many had not even heard the name of Jesus. Went with a team of ten fellow Aussies.
But their wave – was a wave of love
First few months was so hard. They survived, then one came to Christ – and since then they thrived. When converts became leaders it started to multiply.
Keys to discipleship.
Evangelism to discipleship = motion toward Christ.
Meet people on the street – and reach them by starting conversations.
If we met 100, 10 might come to church and 1 would get saved. That's how they worked.
They knew they needed a church of JOY. (1 Thess 5:16-18 MSG)
The churches there were predominantly solemn and quiet. They wanted to reach the young people. So, funny, happy and clappy! Karaoke started in Japan! This was a culture – funny, celebratory – a life house. Many were growing up lonely. 40 million in Tokyo. Make the church their home and family.
What's their journey there?
Words are important.
Sin in Japanese = 'crime.'
'How many criminals want Jesus here today?'
Instead – how many of you miss the mark?
How do we communicate simply? That's difficult! Make the gospel simple.
There is no concept of grace in Japanese. Needed new metaphors to help them get it.
They would see it as a list of instructions, rather than a father teaching a son a better way.
Colossians 1:26-29 (MSG)
This says it's on us to communicate the gospel in a simple way!
What works?
Social media. It's a great gift and tool for evangelism. Instagram and Meetup. Everyone is on their phones, so meet them where they are at. They are looking there for community, a place to belong. Key word = engagement. Meetup = events. It's growing like crazy. Go cycling or cooking with others. Put everything on these and non Christians will show up! Everyone will check your Instagram and website first before they come.
Growth Course. Booklet and Videos. 4 steps
Connect with God, with People, with Church, with Purpose. Send them the book, videos to watch send on email to watch at home.
Get everyone to
Journal– 5 mins a day. Read a little verse or two of scripture aloud and ask 'God what do you want me to do today?' Lectio divina. Write down something. Give them a bible reading plan. They start with Mark 1-8. Get men in groups to do this. If the whole church read one scripture and asked 'God what would you want me to do today?' Then he will speak. He'll speak to nonbelievers about their workplace and then they'll become follower
Simple Prayer Teach people to pray. Matt 6:9-13 This is how you should pray. And the Lord's prayer is 20 seconds. Lower the bar to here, so everyone is doing it every day. So you can pray 'God help.' I don't believe in God. 'Try it.' Then they do. God answers. Teach non Christians how to pray! They get a hook in their heart, and then change starts to come. 'Turn your thoughts to prayer' (Phil 1:3-5)
How to increase your prayer – turn your thought life into prayer life. Thinking about your Mum? Talk to God about her! It counts
Clean Heart Ephesians 4:26-27. Before you go to sleep, review your day and forgive everyone.
People grow this way!
Check out The Blue Book app. 'Becoming a friend of Jesus.'
100 studies. The small group leaders love it because they are already done for them. Eg sexuality – take them through a study on this, then question = 'What would God say to you?"
How do we grow leaders?
Zoom!
Monthly video
Every week – ask the leaders, 'What's the scripture that has spoken to you this week and what are you going to do about it?'
We have to use new methods to reach new people.
How do we get more Campus Pastors? Two year pathway of trust.