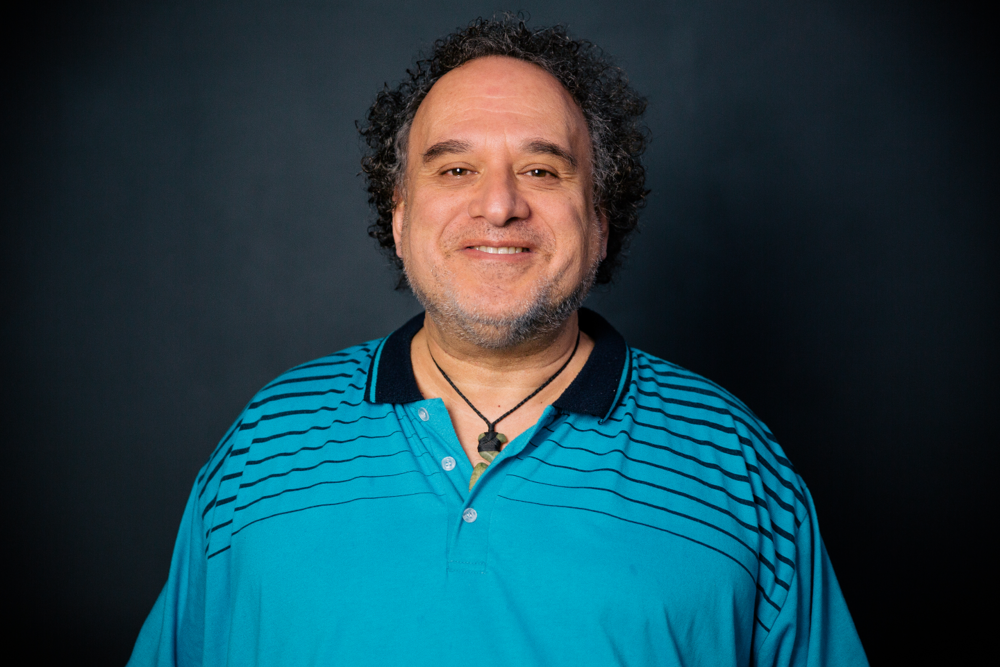 Great session from Mike tonight kicking off the Growing To The Next Level learning community hosted by the fabulous team at Kingsgate Church Peterborough – here are my notes. Powerful ministry followed!
We have come out of such a difficult time in the nation and the church. What might God be saying about the church going forward? We've had so many questions we've felt so out of our depth leading a church out of COVID we hear stories of churches and youth groups shrinking and declining and can feel the weight of that but when we do the Lord says "The government is on my shoulders." 
He still Lord
Still the king
Still knows what he's doing!
God is not shocked or out of his depth he can still do his job and our job is to trust that he's able to do the best of things in the worst of times so here are some things I believe the Lord is saying to the church.
We need to be a church that depends on the Spirit of God. 
If we do that we will walk in humble obedience when we don't understand what's happening. The Holy Spirit gives us power, grow the fruit, brings us into unity and reminds us of what Jesus had said. But what he loves to do the most is to reveal the father and the son so the church falls in love again with them! The Holy Spirit wants to reconnect us to our first love he comes to show us the beauty of Jesus so the best thing we can do is to get our churches to love Jesus. He is always enough.
Look at discipleship afresh. 
We have to go deeper we have to grow the church as a family not as a business and that means we raise up sons and daughters. Don't go looking for the best of the best and the most gifted. Jesus didn't do that the other rabbis went to the best universities of their day to recruit. Jesus instead went to the sea of Galilee and picked a bunch of morons!
People like Peter who got it right once when he said the right answer you are the Christ the son of the living God and Jesus commended him and called him rocky but just a few moments later he's telling Jesus no to the cross and then he's not rocky anymore he's Satan!
Or James and John the sons of Thunder badtempered angry calling down fire on people totally missing the point.
Matthew – sided with the Romans against his own people
Simon the zealot/ terrorist insurgent against the romans, imagine how those two got on!
Thomas the depressive doubter/ Eeyore who wouldn't believe anything.
Would you want any of these guys in your church! Yet Jesus chose them and invested his life in them and when they got it wrong he didn't give up on them.
If we I only have employees when they get it wrong they get fired but when their family you don't let them go when you've raised them up as a son of a daughter then you want them to succeed you're not just seeing what they've done but what they are becoming to raise up sons and daughters takes 20 years to hire employees takes 2 interviews. There are no short cuts. Love them forgive them do life with them show them your faults and struggles then they'll be committed because this isn't just a job it's family.
Unity
It seems there are two types of theology – bad theology and my theology! If the last two years has taught us anything maybe it's that there's not enough of us left to be fighting each other.
Generosity 
This isn't about money this is about encouragement and cheering one another on getting in touch with another leader and asking how they are remember there would be no Paul without Barnabas! When Paul first got started out nobody wanted to know him but Barnabas came and put his own reputation on the line to vouch for him then later he took him to Antioch and invested in him again. And then later when the mission time starts it's Paul and Barnabas in that order – that's great leadership!
Dependence and obedience.
Listen to the spirit. read Ezekiel 47 – the river flows out from the temple and goes out to the world to refresh and bring it to Life. Wading knee deep is a bit harder. Waist deep it is the worst place to be because it feels like you're neither in nor out. Over your head is out of control you have to lift your feet off the ground to move forward miracles happen in the place of dependence. When our feet are off the ground we're out of our depth but not out of His.