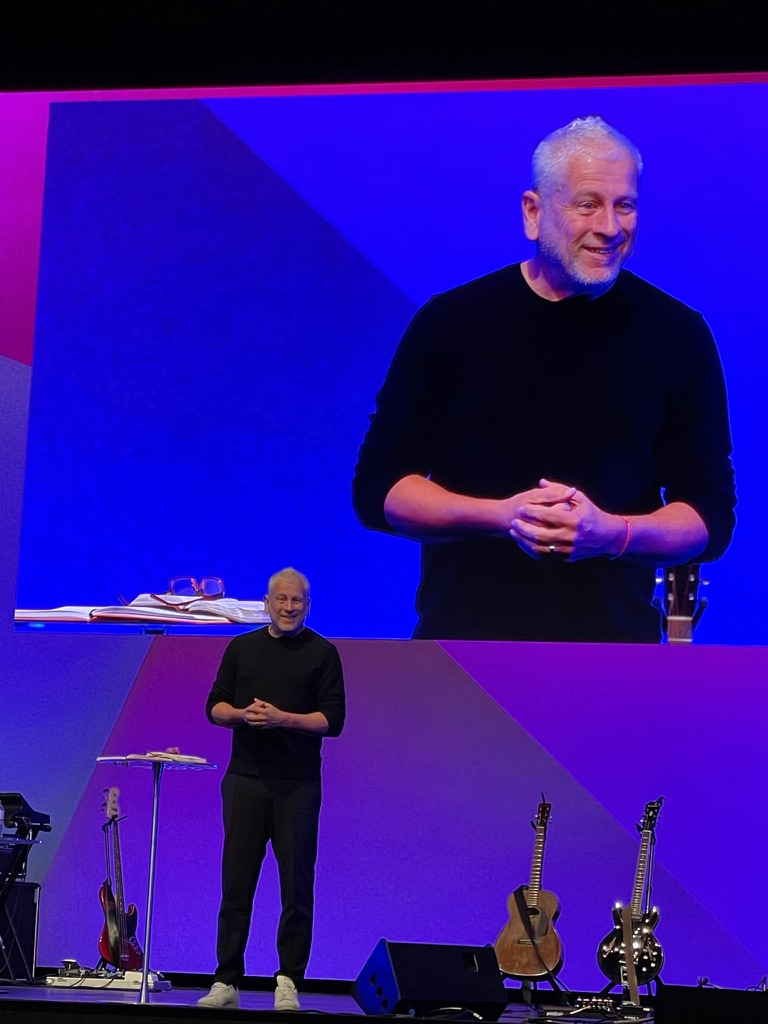 NOTES FROM TODAY'S GOING TO THE NEXT LEVEL LEARNING COMMUNITY
Well done! 
How do I know you have done well?
You're still here, willing to go the extra mile to reach and help people!
GREAT JOB!
In the early days of covid – Pew Research said, '33% of the people in church are never coming back.'
Some of us may have thought – that's okay as long at the right 33% go!
But when you have conversations now, the hardest thing is we see that 33% of pastors are not coming back. 
Tim Keller said 911 kicked off a massive crisis in NYC. The year after, 40% of pastors quit. That will happen without a miracle, over this. 
Lord – may we still be here 5, 10 years from now still dreaming and being a city set on a hill! 
If you haven't had much affirmation or thanks – receive this now.
There was a day when he said to his wife, when he said in 2020 'We're out' – many of us wrote a resignation letter (mentally or really). And you had staff write them.
None of us got it all right, none of us got it all wrong either.
None of us got trained for this – but we had to be led by the Holy Spirit 
Preservation and Progress
In Hong Kong, he saw land – area of an old police station, being redeveloped. And there were old trees on the propertyThey built scaffolding for the root balls – 8 to 10 massive structures with the trees sitting on them. 
Then they built the development, removing the old Police staion which needed to go, but building something new and amazing.
Leadership asks 'What will I build?'
Stewardship asks 'Will this live on after me?'
Human nature looks to my watch; But God calls us to realise we can hand on to next generations something viable, sustainable to say 'You can keep the trees – but you can tear the rest down.'  
In 1985 he started a bible study in an apartment on a uni campus. Right nearby was a 1300 seat church building. He went to talk to the pastor there – who told him "students don't stay, don't give, done serve. That's why we don't do college ministry."
And he thought 'I need to leverage all those 3 things the other way.
Transience is good – because it can export your ministry. I'll put the right thing in you and you will take it with you. 
Students are eager to give if you will inspire and challenge them (global causes, that matter) 
They will serve – in a way they can connect with someone's eyes.
99% of this is a willingness to do it.
4 Tensions – so the church is better without me than with me.
Having confidence in the vision (that I have put my blood sweat and tears into – we put our head on the pillow of responsibility, while lying on the bed of the sovereignty of God) while being self aware enough to know that there are things that need to stay and things that can go. We have to be humbly confident. So everything I have built does not have to stay for the next 100 years. My ideas can also be scrapped. Jesus knew the temple would be torn down – and he built the temple! 
Living in the tension of knowing what can we flex on, and what is non negotiable. The theology we are built on is the most important thing – we build on that. The Spirit leads us into all truth. And truth is up for grabs in the world or the church now. And we need to be willing to let the buildings go, the Sunday service times, the worship styles – but we cannot flex on the pillars of our faith. They created CORE theology and launched it in Covid. Because they want to know why do we believe what we believe
Letting people lead, who are not yet ready. Look for heart, not talent. There was a day I wasn't ready to lead but someone let me. Give people with heart some opportunity – to try, and fail. This means smaller places rather than big stages. What am I okay with not being 100% the way I would want it? To then say "I am going to provide a safety net for you." 
Stay faithful and (not) letting go. You can quit – just don't tell anyone! At the end of a hard day. On the way home form church office. Then go to bed. And when you wake up next day, sign up again for fresh mercies and serving again. This is a good way to quit. You don't need to tell anyone. But don't overstay either because you can't let go. 
If you succeed on what you did today – you'll see momentum.
Manage these tensions – and you'll see new people raised up too. And it will go well.
Then you'll think 'I might stay ten or twenty more years'. But they are ready to lead and at some point you have to say "I held on – but I don't want to overstay because I don't know who I would be without this.'
Because this is about Jesus – the church is all about Jesus
Remember, these are not problems to be solved but tensions to be managed.