Last year I was honoured, humbled and somewhat bewildered to be invited and become a Fellow of the Royal Society of Arts, Manufacture and Commerce (RSA) joining the ranks of such luminaries as Stephen Hawking, Karl Marx, Marie Curie, Charles Dickens, David Attenborough, Judi Dench and best of all my buddy Christie Spurling MBE.
Founded in 1754, RSA unites people and ideas to develop practical solutions to solve the challenges of our time and its President is HRH Anne, the Princess Royal.
To be honest I have been trying to find out more about what the RSA do and how I might be able to contribute in some way, so I was delighted to be invited to Alliance Manchester Business School to meet and hear from its new Chief Executive Andy Haldane last week.
Andy recently stepped into the role having been Chief Economist at the Bank of England since 2014.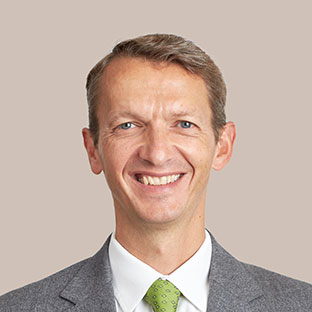 He was also Chair of HM Government's Industrial Strategy Council and co-founded Pro Bono Economics, an independent charity with a mission to use economics to empower the social sector and to increase well-being for all in the UK. In 2014, Andy was named by Time magazine as amongst the world's 100 most influential people.
He is, it turns out, an interesting and funny speaker from a council house background 'up North,' so he already had some plus points from me. The talk he gave was eye opening and put difficult concepts on the bottom shelf where we could all connect, so I took notes, and then asked a question. Here are the notes, you'll have to wait till the end for the question (and answer). He showed slides with figures on but I don't have the detail here – just the narrative.
Levelling Up; Why, What, How?
30 years at BofE. Was head of Levelling Up taskforce until March. 
Greater Manchester is the poster-child, trailblazer for levelling up. Civic institutions like universities are always at the forefront. There are of course innumerable open questions about levelling up, but let's hit on the big ones; 
WHY Levelling Up?
If we look at the Gross weekly pay differences in 2021, we see that the gaps across the UK are huge, wide by up to a factor of 2. This is also true of productivity and wealth, and translates to huge gaps in health and life expectancy.
This is not new, however, we can see it was a similar pattern since and including 1900, with spatial differences only in wartime. Our regional disparity in the UK is larger than any other western country. 
At the same time, having more income does not equate to happiness or life satisfaction. In some respects, we see a mirror image of that. London is the wealthiest per capita, but ranks lowest in terms of happiness. Why? Because of issues such as weak social cohesion, low green spaces, high pollution etc. 
Interestingly, there is also even greater disparity within the regions. There are pockets of affluence cheek by jowl with poverty and deprivation, in every city, with a variegated pattern.
So levelling up cannot be divided or defined by North vs South, city vs towns. It's way more granular than such simplistic descriptions.
WHAT is Levelling Up? 
When the term levelling up was first used by the PM Boris Johnson, in July 2019 he said it was about "closing the opportunity gap in our society." However he was by no means original, another Johnson, Samuel, coined the phrase (rather negatively) in his diary in 1763.
What does it look like? Well it's a Government White Paper with
A Mission-led Approach 
Akin to the Apollo moon landing (JFK's speech), or Net Zero, or the UN Sustainable Development Goals. But it's not a singular mission like putting a man on the moon. There is no single ingredient, but there is a single recipe with multiple ingredients. So, it's not simply about skills, education, transport etc., important though they are.
When you bake a cake, you don't ask what's the most important ingredient – it's the one that's missing!  So in authoring the paper they defined 12 key raw ingredients that must be in place.
Living standards, R and D, Transport, Digital connectivity, Health, Skills, Education, Well-being, Pride in place. Housing, Crime. Local leadership. 
These things fit together, so much so that you can see in some places where these things are connected, they bring in more productivity and better outcomes – or not that will repel investment so areas get even more left behind. Vicious or virtuous circles. One key indicator and predictor is where graduates aged 16 to 27 end up. Success in areas happens where young people feel staying where they are is a good thing and they can do well there. 
They must establish and fix a point on the horizon for what it looks like done in each 'ingredient.' It needs metrics, such as the difference between best and worst, so that successive government's feet can be held to the fire on delivery.  
How different would the UK be if we levelled up? (Remember this is not 'taking from London and giving to Liverpool'). 
We are aiming to grow the pie, not re-slice it.
There are TWO market failures: 
Falling behind places – stuck in a low growth poverty trap 
Steaming ahead places – stuck in a low happiness trap. 
If this could be changed it would gain billions, even trillions in benefits to annual UK GDP year on year. 
HOW do we Level Up?
Well first off, why haven't we done it already? We have had loads of policies for generations (too many?) setting out ideas or plans to deal with regional growth inequality but they have failed. More and more new ones won't solve it.  We don't join policy well to action. There has been a lack of local empowerment and devolving of power, increasing disparity. Data, monitoring and evaluation is lacking. 
Why would this be different? To sum up the proposal: it's not a change in policy, but philosophy. 
We need a new model of Government and Governance. 
The missions above are being enshrined in law (eventually), so their longevity can help them actually work before being changed quickly again when governments change or reshuffle.  
New Model of Government 
Spatially aware. (asking, 'Where is money being spent? Is it supporting and contributing to levelling up?')
Understanding data 
Re-tilting spending 
Places for growth. 
Public procurement practices 
Cabinet Committee and outcomes framework to join up policy and action. 
New Model of Governance 
Through local Govt – (moving further in devolution – wider, deeper, simpler) 
Wider – 9 county deals.
Deeper – Trailblazers in Greater MCR and West Midlands so that by 2030 the regions have powers approaching London's, could this include spending, assets, taxation? 
Simpler – less 'pots.'
The Private Sector has a massive role to play in this too, enabling and encouraging clustering together for innovation and acceleration. 
Communities –
At the level of parish councils, which will be remodelled with more added. Could this be the dawn of 'Community Capitalism.'?
WILL IT WORK?
This will only work (socially, politically) with cross party support, and will take generations to stick at it. He firmly believes this is "the right thing to do, so nobody's destiny is defined by their geography."
Critiques:
Some say 'This is impossible.'
Others say 'it's too ambitious.'
Can Whitehall really be rewired?
There was then a QUESTION TIME
I pointed out to Andy that while he had gone to great lengths to state both in speech and slides why the PRIVATE sector and PUBLIC sector institutions were so vital for 'levelling up' to work, his penultimate slide for Communities was very sparse in detail and he said nothing much about that either. I asked if he was aware of the innovative, unstinting and all too often unspoken of work of faith communities and churches already – and the mess we'd be in as a nation would have been compounded to a far greater extent without them.
He graciously accepted that yes, the slide and his speech were light on any such detail and took the point that everywhere he went over the years he had seen incredible work being done as I described, and perhaps this does need some work to fill out exactly what that leg would mean so it is given equal importance.
ANY THOUGHTS? Fee free to comment on this very important issue that goes beyond any party slogans to effect all of us and our children's children.