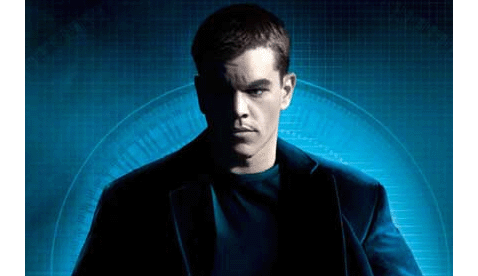 I am reflecting back on the inaugural NewThing Global meeting in Nairobi earlier this year and thought a summary post might help answer some of the many questions I get asked about NewThing Europe right now.
We met there because of an initial connection between two leaders; Oscar Muriu of Nairobi Chapel was speaking at the Willow GLS and his message impacted my friend Dave Ferguson. They later reconnected through the conference Dave helps lead, Exponential – where Oscar in his amazing keynote from 2 Corinthians 5:14-20 he asked, 'What are you living your life for that is worth Christ dying for?'
That led to our partnership discussions, and the idea of NewThing Global (of which I am now leading NewThing Europe) developed from that.
We wanted to get a small group of friends to gather from the corners of the world to become part of a network, because trust can be communicated through all the relationships in that network.
We've all been part of groups. There are groups that meet to train, or to talk, but a network is there to do something – together. Not in a rigid way, but a structured way.
The posture of NewThing is summed up in this phrase;
'YOU CAN DO IT – How can we help?'
It's not, 'We absorb you.'
It's easier to partner around mission than around theological positions.can be in NewThing and still be myself (thousands in the USA are), I can be part of NewThing Global and not give up my identity.
We said we want to help leaders be future focused. Not centralized but synergical.
One of the phrases that has was coined by Josh who leads New Thing India is 'How can we raise up the Jason Bournes of mission today?'
I love those films! Oscar watched them following his talk with Josh and said what we see in Bourne that's transferable to missions and reproducing church plants around the nations are the following qualities:
1) He's young – energetic. (We need to raise up, equip and release young leaders and give them responsibility)
2) He's skilled.
3) He has adaptable methods – he killed a guy with a newspaper! (we do not recommend teaching this).
4) Fearless
5) Mobile – a world citizen and Kingdom ambassador.
6) Cultural navigator, anywhere he goes, he can operate effectively.
We had all read Steve Addison's book on Movements. Steve has become a friend of ours at Ivy, as I write some of our leaders have spent this week on the street in mission with him in Leicester – and already amazing reports are coming back from that. We implemented some of his teaching last weekend at out Ivy Kinetic conference and then released people all over the city to get going- with fantastic impact.
But the Movements book is scary because when we read it we see the church is not taking anywhere near enough risks! read about Francis Asbury, St Patrick, they were Jason Bournes! That is who we need to raise up in this generation (could you be one of them?) – some of the best Jasons will be Janes, to paraphrase William Booth!
The vision of New Thing is to CATALYSE MOVEMENTS of Reproducing Churches, relentlessly dedicated to helping people find their way back to God. So how do you create movements?
It has to be simple – simple enough to explain on the back of a napkin- as Dave and Jon Ferguson explained in their playbook for church planting Exponential.
We are here to:
REACH people
RESTORE God's dream for the world
REPRODUCE disciples (apprenticeship)
All movements that are formed – for good or ill – have those 3 Rs.
Movement is how you accomplish the mission. If you get a group of friends meeting together regularly on mission, you get reproducing networks, and that reproduce movements.
We started our conversation 'with the end in mind' as Covey puts it by asking, 'What if we could reach a billion people?'
That sounds big terms doesn't it? It's about 17% of the world population. People who are full on disciples. That's Gladwell's Tipping Point. Those will influence the whole. You can start to really restore the dream then.
What do you aim at, to get this done?
NewThing has 4Rs. (I say these 4 values to someone just about every day, and never get tired of it)
REPRODUCTION.
Although we came from across the world one thing the leaders in that room in Nairobi hold in common is this – we have a knack to start new things! That's by no means the case in many parts of the Body of Christ. It's a gift here to steward well for the rest of the church to encourage them to think reproduction not conservation.
At a grass level we get reproduction happening by asking the reproducing question at every level, 'Who am I apprenticing?'
At a church level we get reproduction happening by asking the reproducing question, 'What's my next move?' 
RELATIONSHIPS – we want to be friends, who accomplish together for the Kingdom. There's trust here, and the egos don't matter.
RESOURCES – This includes finances at times, but it's way more than that. We share ideas, and people; our most precious resources.
RESIDENCIES – The apprenticeship you undergo before you go and plant. (I am excited that here in the UK we now have 2 great Leadership Residents so far ready to start in September). We gave ourselves the challenge to raise up one new resident per site, per church. This is simple discipleship making.
One of our number in the room in Nairobi was a kind of prototype for us. Spookily his name is Jason Webb (Bourne's real name is David Webb….)
Jason came from the USA and then spent 3 years learning at Nairobi Chapel, he'd just started as Senior Pastor back in a large church setting at Elmbrook Church and he carries that international worldview back to his leadership now in the USA.
Imagine that kind of thing happening over and over. NewThing Global means we perhaps help arrange for some high capacity future leaders to spend 6 months with these different nations and continents. To stretch to a place you never go back from. Being mentored, growing relationships. It's a huge win for C21st ministry.
We are working toward an agreed curriculum, to teach the same basic things to church planters.
We are seeking out the most effective models and strategies we can share, because there are things we can agree on and partner to do better together.
NewThing Global means we sit at the round table, with the King of Kings in the position of honour, so we do not have any one culture dominating mission.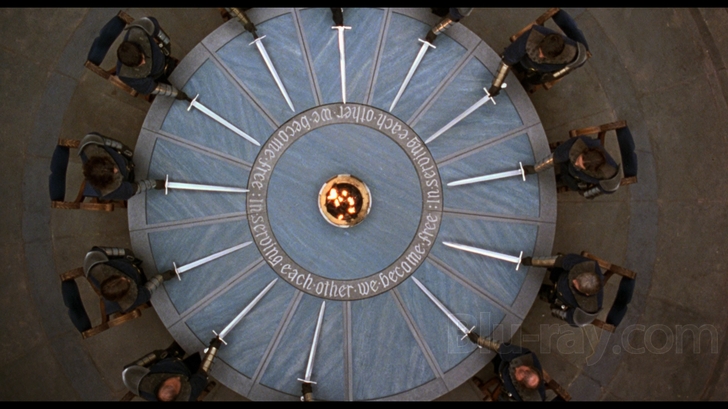 I laughed as Oscar paraphrased 1 Cor 12. "If the whole body were African, where would the time keeping be? If they were all one part – where would the fun be in that?"
He reminded us that while we give honour to the big parts in the church – God honours the little parts (like those in Islamic countries where the church is suffering so greatly) so there would be no division.
NewThing Global means interdependence for international impact. If we are independent, we think, 'I can do it. We don't need others.' But if any part of the body does that, it's sick – and it leads to death. Pride is what kills the body!
One of the things that has plagued missions is that it has been a one way stream. When I go to another culture, I never come as an expert, but as a learner. Then conversations open up, and we all grow. No nation has a monopoly on the genius of the Holy Spirit – so humility must determine our posture as we approach each other and go forward together. To go to the Japanese church, the Albanian church, the Brazilian church and say, 'Teach me.'
NewThing Global says, 'We need one another. To bless one another. To grow together.'
Are you in?