We were privileged to host Dr Matt Lynch at Ivy last night where he gave great teaching on the subject of how we encounter our God who is 'a consuming fire.'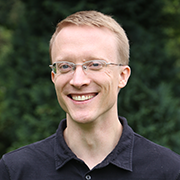 My (unedited) notes are as follows –  
Exodus 24:17  To the Israelites the glory of the Lord looked like a consuming fire on top of the mountain.
What does the Bible mean when it says our God is a consuming fire?
It occurs a number of times in the Bible and the OT occurrences seem pretty scary!
Eg Isaiah 30
See, the Name of the Lord comes from afar,
    with burning anger and dense clouds of smoke;
his lips are full of wrath,
    and his tongue is a consuming fire.
28 His breath is like a rushing torrent,
    rising up to the neck.
He shakes the nations in the sieve of destruction;
    he places in the jaws of the peoples
    a bit that leads them astray.
God comes and settles his presence on a mountain but then warns the people not to come anywhere near the mountain – don't even let animals get close!
Yet he's also saying 'I want to be present with my people.'
What's this? An incarnational impulse that God wants to be near people
BUT
People are sinful – and that's a problem. Because his fire tends to burn up that which will not endure. God wants to draw near but also wants to pull us to him – to be holy as he is holy. It's a transforming presence. That means change in our lives. As we approach him he is mysterious and 'other' than us.
God started it all off (Gen 1) and he's present in what he makes (1:2)
Then he comes and dwells with humanity in the garden – which is like him being in the temple (It uses lots of the same language as the temple later). But then they are put out and the cherubim guard the way to his presence.
There is intimacy (Gen 2-3) – manifestation – Special Presence
And 'General' omnipresence (Ps 139, Jer 23:23-24)
And empowering presence
We'll focus on the former here. God's Special presence.
What's his presence like?
Brilliant and dangerous
Contagious
Hidden and mysterious
Unspeakably Holy
Enthroned but not contained
 Hebrews 12 says in the OT they came to the mountain of fire – but you haven't come to Sinai, you've come to Zion. But that's not 'so it's all okay' – rather it says, 'If it was dangerous for them – how much more for us if we neglect the One who speaks?'
Hebrews 13 then says 'Here's what you need to not neglect – opening your homes to strangers. Caring for the poor, looking at marriages.' etc – the issues is changed lives.
In Exodus they come out following the pillar of cloud/ fire. It leads to Sinai. Later it dwells in the tabernacle and then the Temple. Idea = restricted access. You must have priests. They will be held to higher standards of purity etc. And once a year the High priest would have to go in, and the incense would then shield him in cloud in the holy of holies.
God's presence previously had to be shielded even from Moses. We don't think about God's presence as dangerous. But then you read about Uzzah reaching out to touch the ark and he gets zapped!
So David says 'Who can stand before you?'
It's like the temple is a nuclear power plant. It brings power – so that brings benefit to the community you don't bring nuclear isotopes to the primary school for the kids to handle and see all the benefits! There are special means to enable that power to be accessed.
The whole of Leviticus is God saying 'I am holy and I am going to make it possible for you to connect – like this.'
God is unspeakably holy. In Ezekiel 1 (a story from much later). God appears – as a stormy wind and fiery cloud and gleaming metal. This is his presence. But he's not in his temple. He's coming to the people in exile!
Vs 26f above the vault over their heads was what looked like a throne of lapis lazuli, and high above on the throne was a figure like that of a man. 27 I saw that from what appeared to be his waist up he looked like glowing metal, as if full of fire, and that from there down he looked like fire; and brilliant light surrounded him. 28 Like the appearance of a rainbow in the clouds on a rainy day, so was the radiance around him.
 This was the appearance of the likeness of the glory of the Lord. When I saw it, I fell facedown, and I heard the voice of one speaking.
 Ezekiel's language is three steps removed – he, a priest, can't capture the glory of God But his response is where all true theology takes us. To fall on our faces and worship.
The throne of God has WHEELS! That means he can travel. He's not contained in the temple!
In Samuel, the people of God are fighting with the Philistines for control of the land, and they say 'Let's bring our secret nuclear weapon – the ark!' And when the Philistines heard – they trembled. They knew God's presence was powerful! BUT God is not managed or contained by his people.
Then the ark is captured! How can it be? Because they are not in charge of God.
The Philistines are thrilled. They take the secret weapon and put it in their temple. That of Dagon. But next day Dagon is down his statue keeps falling over before the ark. Then plagues start happening among them.
"Oh no! we don't want this any more." They put it on a cart and send it back.
But the people who find it open it and get zapped. Then an Edomite has it but doesn't touch it and he gets blessed. It's like God is saying, 'You're not in charge of me…'
So now – when we meet and worship. God is present. But that doesn't dictate what he will do among us. He will do what he wants to do with us. God is free. God is God!
So – how has access occurred?
How can this God be 'in my heart?' In the Bible we see God being present in so many ways.
Eg Elijah's meeting on Sinai is different than Moses. 'A still small voice.'
AND God does transform us.
Paul never calls Christians sinners. He has a very high view of what happens when we meet Christ. Now we are under the reign of grace – God has made us saints! We are holy! This is not just wish fulfilment. We are new creations. We can have a close encounter with God's presence but we need to reckon with his utter holiness and his gracious invitation.
We don't want to end up thinking the OT was judgement and law and the NT was grace and peace. The whole story is one of God's approach to try to help find a way for people to rescue us.
When Jesus says 'I AM' in the garden, a whole roman cohort are levelled. Because He is YAHWEH. The full glory of God is in him and when it's revealed none can stand before him. But he lays that power down and goes to the cross. He's not taken there, he lays it all down. He knew 'all things had been given to him – he washed his disciple's feet.'
On the mountain, where the fiery God was – is the same place where they broke his commandments and committed idolatry. Like they committed adultery on their wedding night. But then God approaches Moses and reveals…
His GOODNESS. His goodness is his glory. Not his judgement.
And he declares his CHARACTER.
'Gracious and compassionate.'
At the moment of greatest sin! That's how he reveals himself. That language describing God in Ex 34:6,7 – occurs throughout the whole OT.  You can't say OT God is not nice and Jesus is 'nice God!'
In Exodus 25:8 God says 'If they make a sanctuary I will dwell among them' (walk among them, cf Eden! In the OT the way they approached God was through a sacrifice.
Wealthy? Ox or bull
Medium – lamb
Poor – pigeon.
It's all good to God.
Like if you go to someone's house they might say 'Bring a bottle of wine.' Here God says here is who you approach me for intimacy (not just about sin!)
Eventually the tabernacle would be cleansed. The dust of death would go in there –  so once a year, Yom Kippur – so that the people could continue to approach it, it was cleansed.  This was a ceremonial cleansing not with bleach etc – the agent that cleaned it was blood! God's sacred place needed to be cleansed.
Atonement cover? Kippur Lev 16 = cleansed this was the place where the atonement 'happened.'
Then in the NT – that language from the OT is drawn on. John says 1:14 Jesus is the word became flesh who 'tabernacled among us.'
Jn 2 Jesus says 'destroy this Temple and I'll raise it again in 3 days!.. speaking of his BODY.'
Jesus is the tabernacle AND the temple. So – the Jerusalem temple was no longer the temple! That would be torn down, God is doing something new. Now where two or three gather in his name, he tabernacles among us.
And John interacts with the Temple in various ways. Eg Mark 11:15 he drives out those who buy and sell. And he says what it should have been. And this is not 'Don't eat or sell books in church.' It's Isaiah 56:7 – where God says 'You have been excluding people who I want to welcome here!'
AND Jer 7 says 'But you have made it a den of robbers.' Which is when Jeremiah prophesied that the temple would be destroyed! That's why they got so mad at him! The temple was supposed to be a place of access for all nations. But they had excluded people and were keeping out people he wanted in. So now when we meet we are gathering around the presence of Christ among us.
Hebrews tells us about the significance of God's death on the cross for us. In the OT you get this ideas that God lives in a heavenly temple (it's an image, not literal)
Isaiah 66:1
Exodus 26:30
Heb 9:11 – But when Christ came as high priest of the good things that are now already here,[a] he went through the greater and more perfect tabernacle that is not made with human hands, that is to say, is not a part of this creation. 12 He did not enter by means of the blood of goats and calves; but he entered the Most Holy Place once for all by his own blood, thus obtaining[b] eternal redemption. 13 The blood of goats and bulls and the ashes of a heifer sprinkled on those who are ceremonially unclean sanctify them so that they are outwardly clean. 14 How much more, then, will the blood of Christ, who through the eternal Spirit offered himself unblemished to God, cleanse our consciences from acts that lead to death,[c] so that we may serve the living God!
 This is saying Jesus' death is like a sacrifice. What does that sacrifice do?
Cleanses sin.
Purifies.
Substitution
Fellowship.
Then Jesus goes and sits on his throne – Passing through the sanctuary. And purifies the heavenly sanctuary AND his worshippers! Why? So we can have access to his presence. In the OT this had to happen over and over. But this is now a 'once and for all.' He's purified us!
Heb 10:11 Day after day every priest stands and performs his religious duties; again and again he offers the same sacrifices, which can never take away sins. 12 But when this priest had offered for all time one sacrifice for sins, he sat down at the right hand of God, 13 and since that time he waits for his enemies to be made his footstool. 14 For by one sacrifice he has made perfect forever those who are being made holy.
15 The Holy Spirit also testifies to us about this. First he says:
 16 "This is the covenant I will make with them
    after that time, says the Lord.
I will put my laws in their hearts,
    and I will write them on their minds."[b]
17 Then he adds:
"Their sins and lawless acts
    I will remember no more."[c]
18 And where these have been forgiven, sacrifice for sin is no longer necessary.
 Christ has PERFECTED us! So we have an enormous privilege (now). And we are being sanctified (not there yet).
 19 Therefore, brothers and sisters, since we have confidence to enter the Most Holy Place by the blood of Jesus, 20 by a new and living way opened for us through the curtain, that is, his body, 21 and since we have a great priest over the house of God, 22 let us draw near to God with a sincere heart and with the full assurance that faith brings, having our hearts sprinkled to cleanse us from a guilty conscience and having our bodies washed with pure water. 23 Let us hold unswervingly to the hope we profess, for he who promised is faithful.
We have this access now! All the good things we saw in the OT are accomplished in Christ. There's a cosmic atonement that took place.
So..
Jesus is our High Priest, appointed by God. He saves us and purifies us by his own sacrifice. He makes us holy too. So now we are invited in, to enter the Holy of Holies with reverent confidence – but not expecting judgement because we find 'mercy and grace' (Heb 4:16)