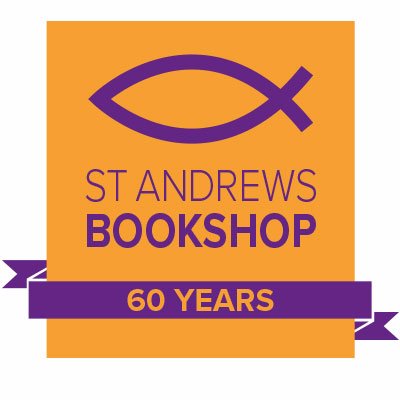 My friend Steve Barnett who runs St Andrew's Bookshop has asked me to put together my top ten recommended books on Leadership. This is very hard! There are more books on leadership than anything other than romantic fiction. Thankfully as I never read the latter I have lots of time to spend on the former, so here goes (these are just Christian ones, when I teach on Transformational Leadership at Westminster Theological Centre I have many more eclectic, business focused and academic suggestions for students too). I'd love to know which ones you would add to the list?
Leadership Axioms Bill Hybels
Willow Creek's founder distils decades of leadership at the sharp end on issues such as envisioning others, people skills, financing the dream and releasing the power of everyone. My favourite axiom? 'Don't say anybody else's no for them.' 76 short chapters to dip in and out of over and over again. Down to earth and actionable – itself a model for leaders and communicators.
The 360 Degree Leader John Maxwell
I was going to say I've read everything Maxwell has written on leadership but by the time I've finished typing that he'll probably bring another one out. Some of them regurgitate the rest of his teachings in various forms but I think if you only read one, make it this one. Why do I say that? Because it's not written just for the person at the 'top' of an organization but for the person in the middle, which most of us are, most of the time. It will awaken a desire for influence (up, across and down) and instruct on how to do it well.
The Emotionally Healthy Leader: Peter Scazzero
Too many leaders start out blazing a trail but burn out along the way. You lead from who you are and this searingly honest and helpful book explores and exposes the shadow side of leadership, showing a way how to not only lead but be someone worth following.
Leadership Is An Art Max DuPree
What can you learn about leadership from a guy who made and designed furniture? Well that's what Jesus did for thirty years, and this classic from the founder of an office furniture maker shows us how leadership is a stewardship. There are a lot more whys than hows here to remember the human side of leadership and how kindness really can pay. "The first responsibility of a leader is to define reality. The last is to say thank you." Wonderful!
On the Verge: Alan Hirsch and Dave Ferguson.
These guys are friends I have learned so much from to help me reimagine what church could become in the future and the difference that would make in the world. I could have pointed you to Alan's Forgotten Ways or 5Q to outline a scriptural recalibration of the church for the twenty first century where everyone gets to play – or to Dave's Exponential to bring a practical 'How To' on how we make disciples who make disciples who make movements. This earlier collaboration of the two is the best of both worlds for me and I'm delighted that both will join us in Manchester in November together with many more great leaders for LAUNCH, the church multiplication catalyst event I help lead, where St Andrews provide the resource area.
The Ideal Team Player: Patrick Lencioni
Do you know someone who is humble, hungry and (people) smart? If so, get them on the team!  Lencioni writes fables and then unpicks them, not my favourite style of writing if I'm honest but worth mining through to get the gold.
Seven Deadly Sins Of Women In Leadership: Dr Kate Coleman
It's shameful that there are not many books on leadership written by women (that I'm aware of – feel free to enlighten me). I recently heard Kate speak and was so impressed I bought copies of this book for all the women on our team, who then insisted all the men should read it too! Doing so helps us all understand and address the external and internal issues that must be overcome so that everyone's leadership capabilities are unleashed, the church matures – and the world wonders.
The Anointing: RT Kendall
In what is probably his best known book, RT (it stands for 'Right Theology' he once told me)  compares and contrasts the lives and leadership of, Samuel, Saul and David. He shows how Christian leadership has to continually draw and depend on the power of God so that whatever we accomplish, we don't end up as yesterday's man – or woman.
The 24/7 prayer movement is the Moravians of our day and Count Pete embodies and articulates the kind of leadership that advances on its knees, as simple obedience meets supernatural obedience. The follow up to Red Moon Rising combines deep theology and profound insight in a manner both readable and inspiring.
Yes! I still believe God wrote it, and I believe everything in it including the covers that tell me it is holy! Everything wise, true and good in or on leadership that has ever been written either echoes this book or came out of it, directly or indirectly. The Spirit of the Lord ignites the spirit of a leader and if you're not reading his book, you won't lead his way. The best version? The one you read most.