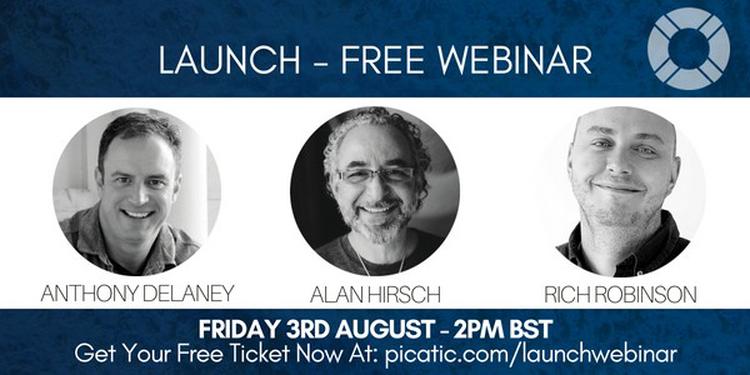 I'm delighted to be hosting the first LAUNCH Free webinar on Friday August 3rd!
My guests are two great guys with a track record of Hero Maker Leadership and a wealth of experience and insight to share with us, in advance of joining us in person for the main LAUNCH event in November (book now while it's sunny – before the price surge!)
ALAN HIRSCH is a thought leader and key strategist for churches across the western world. We'll be drilling down into his latest great book  5Q: Reactivating the Original Intelligence and Capacity of the Body of Christ
We'll do that together with someone who's quickly becoming one of my best buddies (because he gets me and that's not easy!) RICH ROBINSON, Director of 5Q Collective, the training part of the 100M family. He also leads Catalyse Change, coaching church leaders and other organisations around discipleship, leadership, mission and multiplication.
I'm going to start the ball rolling by asking them some questions about a tweet they just posted which reads;
Keeping the Connections:
Apostle – connected to the mission of God
Prophet – connected to heart of God
Evangelist – connected to the message of God
Shepherd – connected to the people of God
Teacher – connected to the truth of God
But PLEASE comment below (or on twitter or FB) with any of your own questions and I'll try to fit them in!
So plan to join us for that hour on Friday 3rd August which I'm sure will fly by!