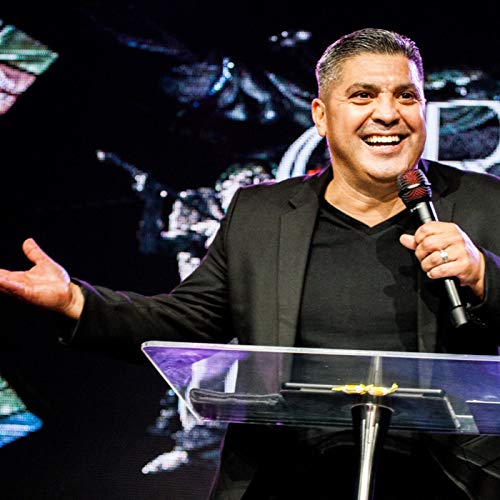 God wants us to raise up an army! 
He had about 400 people coming to church, but they were plateaued.
Then they got a system and a structure and grew rapidly to 1800 but they were a crowd not an army
Matthew 28 is our marching orders.
Save souls, make them into disciples.
That is the purpose of every church and every Christian.
Do you believe in the Great Commission?
Yes, we'd say of course we do.
Well do your systems back that up?
Do we put the responsibility of the weight of the Great Commission on every believer?
The Church is a family – so have community 

The Church is a bride – have a celebration 

The Church is a body – serve 

The church is a hospital – heal 
And Ephesians 1 says Do not be unwise, that you would know the hope of his calling and that goes on to say God wants an inheritance.
What makes him rich? It is saving souls
Develop soul winners and disciple makers 
We must create effective pathways to raise up an army of disciples.
Ezekiel saw a valley of bones
God said speak my words over these bones – and they will become an army.
God can raise an army out of a graveyard
That's how children become an army. They need milk then bread then meat. You have to have different feeding stations so they get used to strong meat.
We realised Sunday morning someone isn't ready for them to go into deep theology when they are high on drugs etc, you have to help them become the right people to multiply. If you multiply them you just have a mess.
Have some intentionality, track it, have systems. Be accountable.
This is God's heartbeat.
Matt 9:36-38
The harvest is plentiful. Don't let anyone put a limit on you of what God can do in your nation. The harvest is harassed, depressed and lonely and ready – more than ever – to come to Christ.
God is not capped! Don't lete anyone limit you.
Jesus used the simple model of discipleship. He could have used the roman, Greek or Hebrew methodology but instead he poured into a few to reach the many.
If you study in scripture – multiplication – it always comes after prayer. There must be the power of God. Is there an atmosphere, an anointing when you gather?
The approach of ministry changes when there is an expectation that every believer will and can grow and be a disciple and a leader.
Focus off growing numbers not just numbers changes your church. How do we get a strategy to grow people?
Do Leadership on a Sunday night. Then you get more leaders, and then everything grows.
Do Wednesday night – leadership and discipleship 
Then you get more of the spirit of multiplication – it's the key to sustainable revival. 
The church has to be prepared for persecution.
We have to be ready for ministry to go without you, without leadership, without buildings – because the DNA is in all of them.
Make the front door BIG as you can…
But once inside, grow and develop leaders – who go and take the city everywhere they are. Then the devil can't take you out because you are everywhere.
Psalm 78:41
Don't limit God any more!!
Great movements are about to be released.
God said I will multiply you and you will not diminish! Let that be your testimony! We must believe this. God wants restoration in our land.
God said they will rebuild the ancient ruins…
Claim the promise TODAY!
We have to get the burden and keep it alive in ourselves and others. If it's just a thought in your heart it will burn out. If it's burning in your heart from God, you will be anointed to see people set free, and you will see it. Without the burden, it's not supernatural. But with that burden, you will see fruit – that will last.