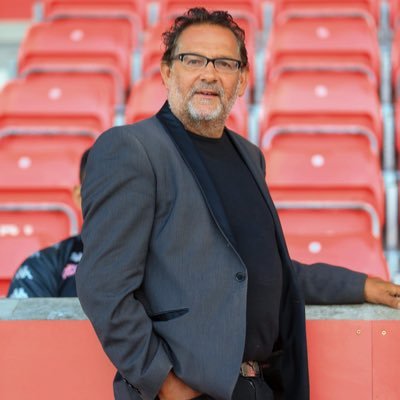 'That they may be one – even as we are one.'
This is what is on his heart and uppermost in his mind – unity. He has everything being put into place on the other side of his death and resurrection. And he knows that UNITY is the Key, if we are to build anything in life.
Nobody can do it alone.
So his emphasis, his prayer for us – is unity.
Even as he's on death row effectively, he's not praying 'Lord be with me, in this trial, make it easier.' He transcends his needs to pray for ours. We are here as church, because of this prayer.
You can't just have revival because you hold a prayer meeting or an event, how do I know? We have tried it! It comes – to the desperate, those who know their own poverty who cry out, in their desperation for God, and for their own condition.
Our lives are made up of moments.
Some of have had those life changing, life shaping moments. What if this happened now when we see the emphasis on unity that Jesus placed on it.
We must plant the right things in the right soil at the right time and cultivate it if we are to see harvest.
How do we get unity?
Create it.
Some kind of synergy that comes from knowing we need others. We are indebted to so many others. We would never have fulfilled anything without them. Unity doesn't just happen, and it doesn't just happen by speaking about it. It comes from people being united. United for what? In what?
We have tribes and tribalism. People unite around a cause. Look at football. People rally around a team or a theme. If we can't unite around the gospel, the mission, the Great Commission, the vision of a mighty end time harvest – how can we ever unite?
What is the principle, critical cause, is over your life right now? Diagnostic: It's what you give your energy and priority to.
If the cause is not clear (Hab 2), how can anyone run with it? When you go and get your eyes tested, you don't realise how fuzzy you were until they give you the prescription you need. People rally behind a clear purpose. Show them a vision, that appeals to them, challenges them. How can it not be, if it comes from the Lord?
People don't buy into vision until they believe in the visionary. How else will you get unity? When spirit speaks to spirit – people will discern – 'this is the Lord.' A common mission gets people who might not have been talking to each other not just talking to each other but working together for the com61Pmon cause. In Genesis 11 we see the importance of this. 15 years ago at a prayer meeting as they were ready to move to their present building, which was a huge step of faith, he had a bit of a wobble of faith. Second guessing himself and God.
Then the Lord showed him in the prayer meeting that picture of a kind of unity in Genesis 11 when the people all spoke the same language. The motives were not right, they were tempted by pride so he took them from being a community to a crowd speaking different languages. As they were 'building up' he looks down and says "If they are all of one mind and doing this, nothing shall be impossible to them." That's a principle!
If we unite together, nothing shall be impossible. Nothing. When we are of one accord, in Jesus name. God can change anything and turn it around for our good and his purpose. He can do more in a moment, than we could do in a lifetime! Never lose track of that truth.
Psalm 133.
Behold, how good and how pleasant it is for brethren to dwell together in unity!
It is like the precious ointment upon the head, that ran down upon the beard, even Aaron's beard: that went down to the skirts of his garments;
As the dew of Hermon, and as the dew that descended upon the mountains of Zion: for there the Lord commanded the blessing, even life for evermore.
The anointing flows from the top down, starts in heaven, and when we are united it changes earth as it changes everything. The Lord commands a blessing. Who doesn't want that? Who would love his blessing? Do we want more, not for selfish reasons but to be a blessing, it flows down. So we are blessed to be a blessing.