The Church of England General Synod has been meeting in York, and what's being reported right now seems to be about the archbishop of York's presidential address where he stated that calling God 'Our Father' may be "Problematic."
Taken in context it may be that he was simply noting that some will have a personal problem or anti-patriarchal response and aiming at inclusivity for anyone for whom 'father' is a trigger word. He took that as read, moving on to outline that we should focus instead on the all inclusive 'Our' word.
I empathise with the problem. I address it in the chapter on 'Father' in my book 'The Man You Were Made To Be', but I'm sticking with what Jesus said 'when I pray' personally and in church, because OUR FATHER is the very form of words for the corporate ("Our") relationship ("Abba") that He himself came to make possible (John 14:6).
Jesus didn't himself qualify the term, though of course he could have done because he knew (from Joseph?) that even in his day, human fathers were all imperfect. It's not a modern phenomena. Just a few verses later he contrasted those like me with the perfect Father, who loves to give good gifts to his children. That word 'Father' would have been controversial at the time too, not for its patriarchy but for its intimacy. It's was only 'problematic' for me to call God Father before I knew him, it never has been since Jesus made the introduction and I was adopted into the forever family.
When I read the actual address for myself rather than the headline summary I realised what he actually said was less heresy, more just wishy washy (is 'archbishopy' a word). Then aside from the theological point in question, it prompted a memory which got me thinking in much more general in terms of how complex the church consistently makes what Christ came to make simple. 
I wonder if this way of boxing off our preaching with provisos so it's hermeneutically sealed off with terms and conditions ends up with the word of god (note, no capitals), 'if it's all right with you… just how I see it…' No wonder nobody's interested in what we think we might believe a bit.
We are not convincing, because we aren't convinced about anything.
The first sermon I ever heard that got under my skin went to work on my heart because even though I didn't believe what Eric Delve believed (then), I could tell that he really did! 
Speaking of preaching, I only really met the ABY once, many years ago – and I was very impressed. It was unforgettable, and not because he was then famous in the myopic world of Christian celebrity. He was just Stephen Cottrell, a 'diocesan missioner' (do they still have them?) and we both came to preach outdoors at a mission called On The Move. I did lots of these fantastic events where the local churches got together in villages towns or cities to throw a free community barbeque. 
What I was impressed with was not his rhetorical rigour, philosophical pansophy or exegetical excellence. I have heard that from so many I instantly forget if I try to recall what they were kind of saying. But I'll never forget this.
The worship team quietened down in the crowded market area by the riverside as the future archbishop grabbed hold of a hot dog bun – and held it aloft.
Ordinary people were sitting on plastic chairs by plastic tables fighting kids from squirting too much from big bottles of ketchup (some call it tomato sauce, there are apparently 57 varieties, others prefer brown sauce, it's 'problematic' I know). But after simply being welcomed by the hospitality, loved by the generosity and blessed through the unity provided by local churches in their town, the people were ready to hear, the eyes of all were fixed on the bun.
"This – is… a piece of bread!" He declared, in a clear, kind voice that got everyone's attention.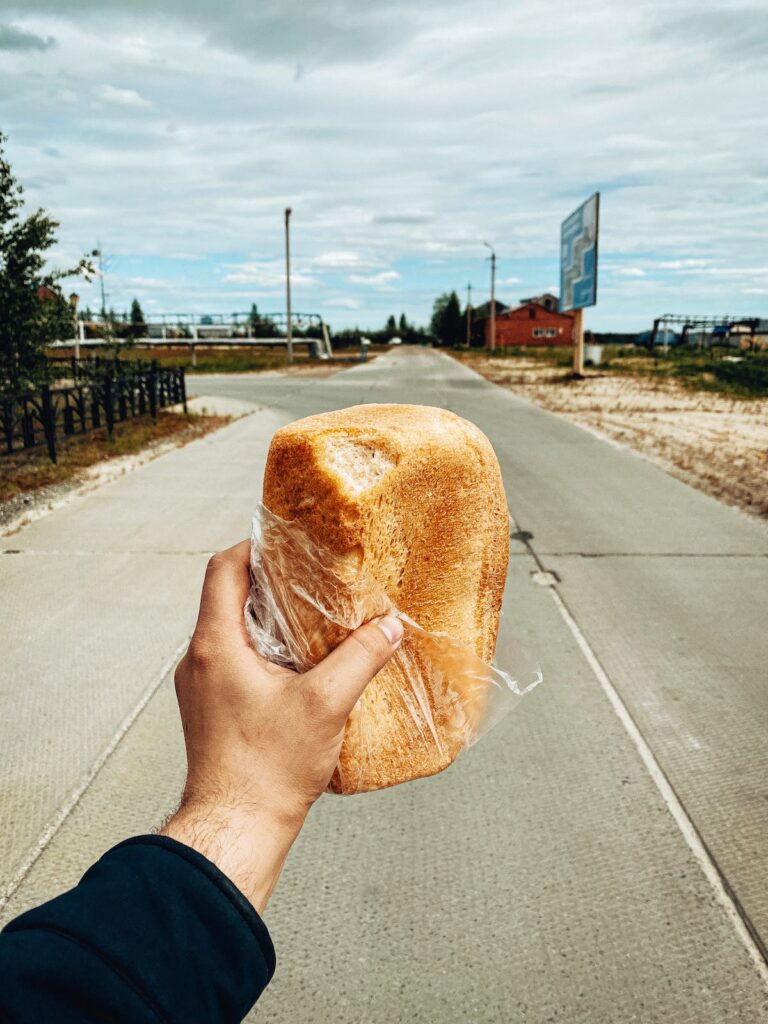 The Bread of Life
"In every culture, everywhere we go, all around the world, one way or another, people eat bread. We need bread. It's the staple diet. And we are here to tell you this – in case you wonder what this is all about – one day a man called Jesus declared, 'I am the bread of life!'" 
"We're sharing this food today, though you'll be hungry again. But Jesus Christ said whoever comes to him would never hunger or thirst. What an incredible statement! What does it mean? He was saying, "That's how necessary I am for you! You all need me, need to know me, because I am God, and now you can…."
I was taking notes on this! How to connect with people, so they can connect to Christ. 'Taste and see that the Lord is good!' It was happening everywhere! Don't tell me nobody's interested in the gospel – being interesting helps! Talking in ways people understand about what they understand and then helping them understand what they thought was beyond understanding helps. I imagined Jesus himself grabbing a loaf and lifting it when he was helping people learn about heaven, in a down to earth way.
Within a minute or two, Stephen simply and clearly invited people in a holy moment to open themselves up to a relationship with Jesus Christ and to pray (to God, not to a piece of bread, I think we all understood that). A masterclass – the message of the man with a muffin.
Problematic?
But as I said, that was many years ago – and some of you reading this may feel it's "problematic" that Jesus himself used the word bread, when of course as I have already written above some may call it a muffin, or er… indeed… as it were…. a bun. 
For a variety of reasons, others would prefer bap, barm, bagel, brioche, baguette or bridge roll.
Taking into account the changing nature of society, the limitations of the ancient languages, Christ's self understanding and how far removed his culture is from our own, and above all so that our message may be palatable – and never intolerant……
I now include the humble hoagie and the crusty cob,
the chapati and the shabati,
the pretzel, the pitta and the gingerbread person,
the sliced and the unsliced,
the teacake and stottie,
the white and the brown,
the shortbread and the long loaf,
the Focaccia, the Soda, and the Wholegrain pitta. Amen.