#exponential Rethinking WITNESS.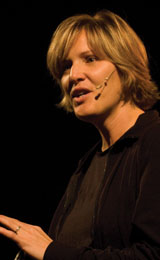 Acts 3:1
One day Peter and John were going up to the temple at the time of prayer – at three in the afternoon. 2 Now a man who was lame from birth was being carried to the temple gate called Beautiful, where he was put every day to beg from those going into the temple courts. 3 When he saw Peter and John about to enter, he asked them for money. 4 Peter looked straight at him, as did John. Then Peter said, 'Look at us!' 5 So the man gave them his attention, expecting to get something from them.
6 Then Peter said, 'Silver or gold I do not have, but what I do have I give you. In the name of Jesus Christ of Nazareth, walk.' 7 Taking him by the right hand, he helped him up, and instantly the man's feet and ankles became strong. 8 He jumped to his feet and began to walk. Then he went with them into the temple courts, walking and jumping, and praising God. 9 When all the people saw him walking and praising God, 10 they recognised him as the same man who used to sit begging at the temple gate called Beautiful, and they were filled with wonder and amazement at what had happened to him.
She was on a plane going to Zambia, and feeling bored. Then 5 women got on with burkhas on, and one sat next to her.
And she said 'Hello!' to her. But she didn't know what to say to her, so like a mad person she asked her, 'What do you think of Bin Laden?'
Then she said 'I'm with him.'
WHAT??!! You mean he's on the plane too?!
'I mean, I'm not against him.'
Why? What have you got against us?
You're infidels. I just graduated from an Islamic fundamentalist school.
'Oh wow, we have so much in common! I love evangelism too.'
'I specialize in converting Christians to Islam.'
OK – give me your pitch
And she was reading to try to remember everything she knew about Islam and then the Holy Spirit said 'Tell her about Jesus.'
And so she gave her testimony of how much Jesus had done for her since he showed up in her life at 7.
And then the lady said, 'Would you like to see my face?'
And she showed her face and it was beautiful and smiling and joyful.
Then she said, 'was I what you were expecting?'
And she wasn't. That's not what an Islamic fundamentalist looks like.
We have to change the way we see
See who Jesus is
See who people are
At the gate beautiful Jesus saw a man nobody else saw as beautiful. The disciples learn how to see people. He lifts the burkhas.
The Roman soldier
The prostitute
The leper
If only we could SEE PEOPLE.
People aren't PROJECTS. Notches on the belt. Could we love people – even if they never converted? Could you share life anyway?
What have we done to make coming to Jesus a transaction?
Who are we with our stereotypes?
In Hebrews it says when Moses was born his parents saw he was no ordinary child. They saw something.
Catherine Booth of the SA used to tuck her kids in at night and say 'You were born to change the world.'
Lord help us see beyond. How he loves people for who they are now, not just for who they could be. If we could, it would change everything.