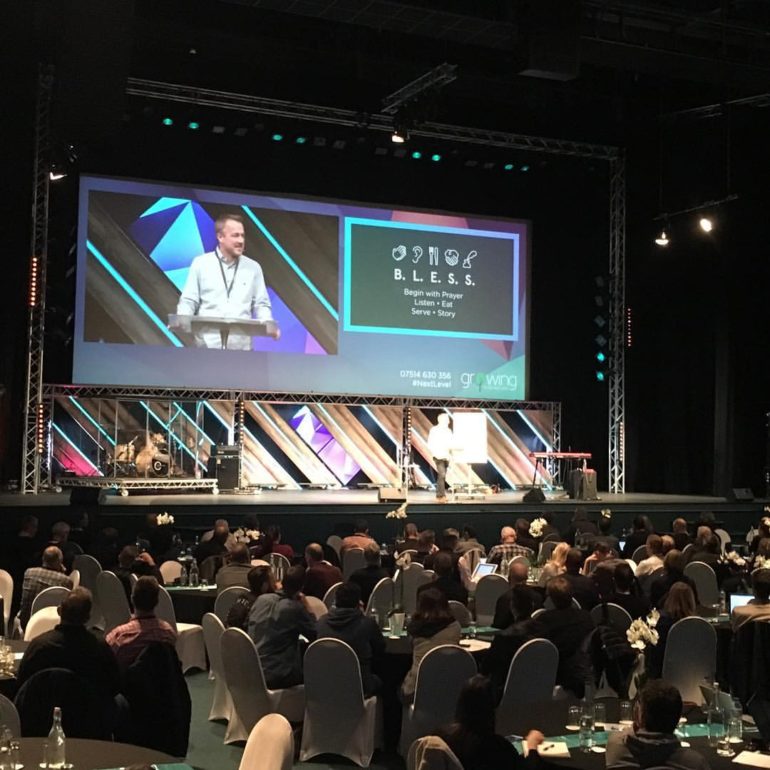 Great session from Dave today at the Growing To The Next Level gathering at Kingsgate Church, Peterborough – and I suspect the seven steps below could be adapted for many  things you might want to change in a church, organisation or business 
This is not just about having some missional practices (like BELLS or BLESS) – but how do you create and sustain a missional culture?
We're on a journey with that at Community Church, Chicago.
We want a Come and See environment (Near)
But also Go and Tell. (Far)
MC + MP = MM
Multiplying Churches plus Missional People = Missional Movement
7 steps to create a missional culture
Name it – we are not where we need to be. This cannot stay the same!
Brand it – do the hard work of making hard things to do simple to understand. Give the people a clear understanding of the problem, the mission, and clear missional practices.
Do it! YOU are the culture creator. You will reproduce who are, and get the culture you deserve. When you can say 'I am doing this' then you can show others how.
Teach it (how?)

See it – tell and show the stories of what it looks like
Get it – head and heart (here's why this is important!)
Do it – here's how (do one of these BLESS practices every day)

Recognise it – when it happens, point it out
Annualise it – make it part of the rhythm of your church calendar. Commission all the GGS that are going to do it. Commission and ordain them to it. 'You have our blessing to GO!'
Repeat it – this is the hard part because we get bored with it. DON'T! Repeat steps 3-6 over and over!