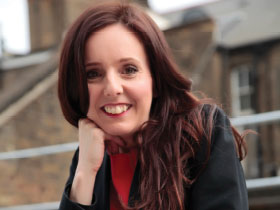 EVERYONE, EVERYWHERE, KNOWING JESUS.
Well talk about a big vision! Dr Rachel Jordan-Wolf will be joining us at this year's LAUNCH to talk about how it can become a reality and I loved hearing from her in advance on the podcast.
Rachel is executive director of HOPE Together in the UK, having worked closely with the initiative since 2010, when she was the Church of England's National Mission and Evangelism Advisor.
"I'm committed to evangelism being at the heart of the church,' says Rachel, "Committed to mission and to the local church in villages, towns and cities, and committed to do this together across denominations and across ethnicities to make Jesus known with words and action. We are also committed to a new generation, engaging with Millennials and with digital culture as well."
LISTEN TO THE FUTURE CHURCH PODCAST where you'll hear how as well as being an expert on the stats and demographics from surveys that she has commissioned so we can have a great deal of hope for the future church, Rachel as a passionate evangelist herself is seeing God move in exciting ways – as she personally finds opportunities because people are way more ready to hear the good news of the gospel than most Christians are to pass it on!
This podcast serves to help equip you to do that, and help others to do so too so please rate it, share and subscribe, and connect with Rachel in person at LAUNCH or at hopetogether.org.uk