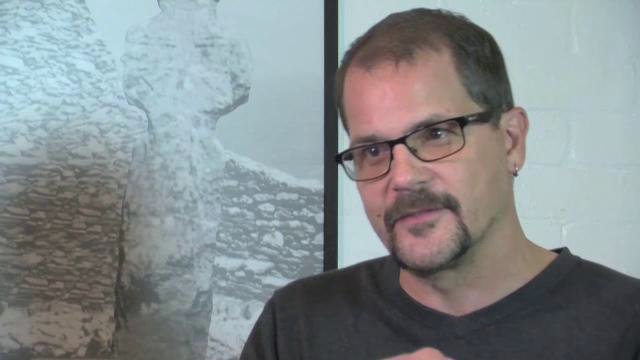 Woah this was goooood!!  Theology is meant to be accessible and bring life to you. If this grabs you, why not check out the FREE Course 'Living the Christian Story' WTC (Westminster Theological Centre) are doing right now. Brad is one of the lecturers at WTC, oh, and so am I. We asked him to speak into our series on how we grow as disciples based on Ivy's mission statement, KNOWING, GROWING, GOING – focusing on…
GROWING
God is gathering people who are very different, into one community of love – using that community to change us from the inside out.
12 One of those days Jesus went out to a mountainside to pray, and spent the night praying to God. 13 When morning came, he called his disciples to him and chose twelve of them, whom he also designated apostles: 14 Simon (whom he named Peter), his brother Andrew, James, John, Philip, Bartholomew, 15 Matthew, Thomas, James son of Alphaeus, Simon who was called the Zealot, 16 Judas son of James, and Judas Iscariot, who became a traitor.
17 He went down with them and stood on a level place. A large crowd of his disciples was there and a great number of people from all over Judea, from Jerusalem, and from the coastal region around Tyre and Sidon, 18 who had come to hear him and to be healed of their diseases. Those troubled by impure spirits were cured, 19 and the people all tried to touch him, because power was coming from him and healing them all.
Don't you wish you were there? Power is coming out from Jesus!!
He picks 12, who will be eyewitnesses of everything, including His resurrection. So the rest of the disciples who go out after them subsequently will be able to check back that it's the REAL gospel.
Luke lists their names. Notice they're very different people.
He has this group who grow and go. They're healing, setting people free – just like Jesus. But notice again, how different they are. There's nothing very glorious about having a group of people who are just the same as each other meeting together. Having a group of very different people together is a sign of God's Spirit doing something!
For example:
Matthew would be seen as a traitor to his people. Taking taxes, giving to the enemy and keeping some for himself.
Next to him is Simon, the Zealot – insurgents who would assassinate Romans. This is how terrorism starts. Desperation breeds that.
Jesus puts the two at the same table. The collaborator and the conspirator, get sent out two by two. He's changing them to become brothers.
Isaiah prophesies one day,  'The lion and the lamb will lie down together.' That's not a vision for a petting zoo in heaven. It's a picture for now. A community of love being formed. Reconciliation of very different people, even those at odds with each other. It's happening now all round the world, in the name of Jesus.
Like Bob Ekblad (another WTC faculty member). Goes into prison every week. Bringing together immigrants from Central America and the poor and gang members and neo-Nazis and they end up in the same room and it's like 'Who would we hate the most?' Everyone who does his Bible studies comes to Christ, because they connect to a God of love. And they pray for each other and are healed.
Brad's church: They prayed for a strategy, thought they would reach to cool Gen X types. InsteadJesus told them to start a home group in a care home for people with disabilities. They had lots coming, disruptive adults but then the carers came along too and then families with kids who couldn't sit still came. Then addicts came because they knew it was a safe place to be broken. All so different, God brings them all together.
Look at Romans. Paul's list at the end we just skip through. Paul's goodbyes. Don't skim it.
He's saying Hi to the people from the Emperor's household.
And then two people who haven't got names – they have numbers not names – because they are SLAVES. In the same group as the royalty?
When you get those kind of people together – it's amazing.
What if you don't make particular people your 'target group' – but make the Trinity your target group, then God will come, and bring His friends.
Think about the apostle John and his brother James. They were called 'The Sons Of Thunder.' Do you think they had tempers?
Is there any evidence they did? Ask the inhabitants of the Samaritan cities that rejected Jesus, who they wanted to 'call fire down on like Elijah did?'
Jesus rebuked them and said 'You don't know what spirit you're calling.' That's fascinating in itself… 'I didn't come to destroy people I came to SAVE them.' He's changing this son of thunder into a son of God.
So later John writes 'Beloved, let us love one another- for everyone that loves knows God and is born of God…' Wow. He's John… Lennon! What happened? A community of love changed him.
How about Peter? Mark 8. Peter gives the right answer to a question and he's on a roll and gets commended for that. He's feeling good. But he absolutely refuses the idea of Jesus' suffering.
Then you read 1 Peter – He says, 'Don't be surprised if you suffer for Jesus, it's precious, powerful.' What got into you?Jesus did.
And you know how Peter died don't you? Crucified upside down, glorying in suffering for Christ.
Jesus brings us together to use us, to change us, into the Beatitudes people.
Where do you fit in this family?
Do you wonder if you belong?
You don't belong because you're like everyone else. You fit in because this is a family that's so different.